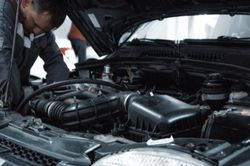 GRAND JUNCTION, Colo. (PRWEB) November 23, 2021
Customers in and around the Grand Junction area in Colorado have a great opportunity to get their vehicle transmission checked, flushed and repaired. The Carville's Auto Mart dealership in the area offers expert service for the same. The service staff available at the dealership is experienced and can handle all problems related to vehicles with ease.
A transmission flush is one of the numerous preventive maintenance procedures that vehicles need. Though this service is not required on a regular basis, getting this done every 30,000 miles boosts vehicles' health and keeps them in good condition. The need for a transmission flush can be determined quite easily. If the transmission dipstick is either brown or dark red, or if the transmission flips out of gear and the shifting is delayed, then the transmission needs to be flushed as soon as possible. This process involves pumping out old fluid, grime, buildup and then refilling the same with new fluid. Interested customers are encouraged to make use of the Transmission Flush Service offered by the dealership.
Kindly visit the carvillesautomart.com website to know about the dealership and its services. For more information on this transmission flush service, please contact the dealership service team by phone at 844-542-6041 or visit them at Carville's Auto Mart, 2507 Highway 6 and 50, Grand Junction, CO 81505.