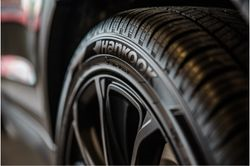 SAN LUIS OBISPO, CALIF. (PRWEB) November 25, 2021
Customers in and around the San Luis Obispo area in California can get their Toyota vehicle wheels checked and aligned at the Toyota San Luis Obispo dealership. This service is performed by well-trained experts present at the dealership. There are numerous ways for a vehicle's wheels to get misaligned. One such case is running over a pothole or a speed bump at very high speeds. A few symptoms of this misalignment are steering wheel vibrations, lopsided feeling while driving on the road and so on. In such cases, it is imperative to get the wheels checked and aligned to normal.
The Wheel Alignment Service available at the dealership is one of the many preventive maintenance measures required to keep vehicles in good condition for long years. This service is recommended every two to three years, depending upon a vehicle's usage or miles covered. Interested customers are encouraged to make use of this service available at the dealership to their benefit.
Kindly visit the toyota-slo.com website to know about the dealership and its services. For more information on this wheel alignment service, please contact the dealership service staff by phone at 805-543-7001 or visit them at Toyota San Luis Obispo, 12350 Los Osos Valley Rd., San Luis Obispo, CA 93405.