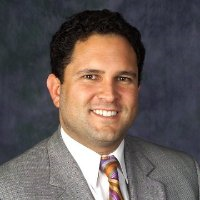 The best advice I could give anybody designing a travel itinerary is change, change, change. Make sure that your hotels are different from one another. Keeping it fresh keeps it fun.
NEW YORK (PRWEB) March 17, 2021
As travel restrictions continue to be lifted and consumers in the U.S. are being vaccinated to the tune of about two million each day, everyone is jockeying for position as the mad rush to hit the road again begins to take hold. After a year of hunkering down, any destination now might register as "the best vacation ever," but one travel research company is using the science of psychology to influence travelers' experiences and create truly unforgettable adventures. ExpertFlyer recently went One-on-One with Terry Suero, Chief Travel Scientist at Toca Travel Research, to learn how the company uses psychology to go beyond the "inventory management and logistics" of planning a destination and re-introduce the art of itinerary design.
"Most itineraries are being created by inventory managers who combine availability and cost, along with general activities, and present the results as cookie-cutter options rather than creating an itinerary that will maximize the experience," Terry Suero explained during a podcast with ExpertFlyer. Suero explained that privacy issues prevented travel agencies from sharing client preferences with Toca so it created its own retail division to (openly) capture a variety of experiential preferences its customers wanted. The division engineered trips that were so good, word-of-mouth referrals resulted in the retail division surpassing its wholesale business, which services travel agencies with special requests.
Toca Travel initially focused on vacations in Central and South America because unregulated markets allowed them to offer unique activities to clients that were exceedingly more difficult to secure in other places. But as word spread of their great success, so did the markets they now serve, including Morocco, Portugal (including the Azores islands), and the company is teeing up New Zealand as restrictions continue to loosen.
According to Suero, there are four levels of vacation experiences that consumers typically opt for and emphasizes that psychology plays into every one of them. He also said that the order in which activities are experienced on vacation have an enormous effect on the human psyche. "For example, if you go to Costa Rica you can go to the beach and the rainforest. The overall experience, psychologically, would be better if you went to the beach, then the rainforest, and back to the beach," Suero said, emphasizing the need to separate activities that are similar to create the perception of a longer more diverse trip.
Suero offers listeners unique insight throughout the interview but shared one piece of advice that applies across the board. "The best advice I can give anybody designing a travel itinerary is change, change, change! Make your hotel experience different in each location and do the same with other activities. It will absolutely enhance your next vacation, whatever and wherever it is."
To listen to the entire podcast with Terry Suero at Toca Travel Research, visit ExpertFlyer's blog.
About Toca Travel
Toca Travel is both a leading Travel Research and a highly recognized Design company. Since its inception in 2010, Toca Travel has been at the forefront of experiential travel research and is actively involved in studying the measurable and applied integration of Travel Psychology into itineraries. Founded in New York State and with our main office situated in the Innovation Center and Medical Research campus in Buffalo New York, we are in the heart of one of the country's leading Social Services and Science Centers of Excellence. Toca Travel has worked with some of the most recognized Tour Operators, providing them with highly niched itineraries ranging from Romance and Rekindling Seduction travel to Family and Inter-Generational Bonding trips, to Adventure and Transformative trips, to Heritage Travel for families with adopted children being re-introduced to their birth countries. We are about designing experiences that can be replicated with high predictability for desired outcomes. In 2019, Toca Travel was recognized as one of the world's top six most creative travel design companies by Traveller-Made.
About ExpertFlyer.com
Each month, ExpertFlyer's One-on-One blog goes face-to-face with the travel industry's leading decision makers to discuss and address topics relevant to many of today's business and frequent travelers.
ExpertFlyer.com was conceived and created by an eclectic team consisting of a veteran elite tier frequent flyer, an airline captain and corporate travel manager, and information technology professionals to deliver a 24/7 real time powerful air travel information service. The company provides its subscribers and corporate travel managers alike with a complete, concise, and efficient way to access the ever-changing details of worldwide air travel information. For more information, please visit expertflyer.com.
Stuck in the middle seat again? Download the free Seat Alerts app from ExpertFlyer and get the window or aisle seat without hassle or frustration.
# # #