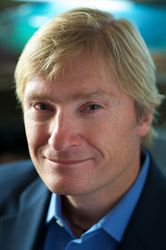 A really important detail in planning your vacation destination is to get buy-in from the kids, particularly teenagers, by getting them involved in the planning
NEW YORK (PRWEB) June 25, 2019
Despite being one of the greatest pleasures and educational opportunities in life, travel can also raise stress levels for families, particularly during peak summer season. In fact, Forbes estimates that U.S. airlines will transport more than 257 million travelers between June 1 and August 31, an increase of 3.4% from last year, which can add stress to even the most seasoned traveler. In addition to compiling a punch list of sanity-saving summer travel tips, ExpertFlyer went One-on-One with Rainer Jenss, founder and president of the Family Travel Association (FTA), to help anxious travelers identify affordable vacation options the entire family can enjoy.
By far, the biggest challenge parents have when planning a family vacation is determining if they can actually afford one. Jenss says that with a little research, determining activities before destination, and with the proliferation of vacation rentals including HomeAway and Airbnb, the answer is a resounding yes, they can!
"Don't limit yourself by selecting the destination first. Start with deciding what type of activities you want to experience on your vacation," Mr. Jenss explains. "When you pick a destination first, you immediately limit your options to only what that destination has to offer."
Jenss also explained that getting input from the entire family is key to a fun – and sane – family vacation. "A really important detail in planning your vacation destination is to get buy-in from the kids, particularly teenagers, by getting them involved in the planning. If you get kids involved with the activity selection process, they will be much more engaged and interested in the destination you ultimately select."
For those traveling by plane, Mr. Jenss offers advice and insight for booking flights, along with the cold hard fact that families are not guaranteed seats together. While airlines make every effort to seat families together, especially with younger children, paying for premium seating is one way to guarantee seats together and booking 3-6 months in advance will certainly increase their chances without paid upgrades.
Chris Lopinto, president of ExpertFlyer.com, offered a tip for families traveling abroad this year. "Use a resource like Skyscanner or Google Flights, but leave the destination field blank and just enter the travel dates. A map will appear with little price notations over various countries, which could lead to an interesting destination selection based upon cost-savings and an unexpected travel experience to a destination that hadn't been considered."
And for families who have the flexibility for off-season travel, it's a great way to avoid the crowds and save money. The Family Travel Association encourages parents with young children to take them out of school for a family outing. "Travel, quite frankly, is the best education a child can receive," Mr. Jenss explains. "Children learn a lot from being outside their typical environment."
To learn more about how to plan a fun, affordable, and stress-free vacation with the family this summer, listen to ExpertFlyer's podcast with Rainer Jenss at the Family Travel Association.
About Family Travel Association
The Family Travel Association is a coalition of more than 400 travel agents, travel industry suppliers, Media professionals, tourism bureaus and destination management companies dedicated to helping families discover the possibilities travel affords them. Visit http://www.familytravel.org to learn more.
About ExpertFlyer.com
Each month, ExpertFlyer's One-on-One blog goes face-to-face with the travel industry's leading decision makers to discuss and address topics relevant to many of today's business and frequent travelers.
ExpertFlyer.com was conceived and created by an eclectic team consisting of a veteran elite tier frequent flyer, an airline captain and corporate travel manager, and information technology professionals to deliver a 24/7 real time powerful air travel information service. The company provides its subscribers and corporate travel managers alike with a complete, concise and efficient way to access the ever-changing details of worldwide air travel information. For more information, please visit expertflyer.com.
Stuck in the middle seat again? Download the free Seat Alerts app from ExpertFlyer and get the window or aisle seat without hassle or frustration.
# # #