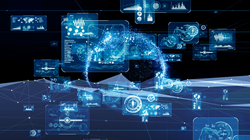 "Consumers today are increasingly sophisticated when it comes to what they want in a prepaid card. Businesses launching white label programs need to be clear on what their marketing goals are what their customer base expects in order to get the best ROI and to ensure they are set up for success."
MEXICO CITY (PRWEB) October 15, 2020
When it comes to white label prepaid card programs, no two are created equal. And with the increasing adoption of fintech banking options, businesses need to be especially savvy when deciding what to features and functions to include. The experts at KnowByLity (KBL) offer the following insights to businesses planning to implement such platforms.
"Consumers today are becoming increasingly sophisticated when it comes to knowing what they want in a prepaid card. Because of that, businesses who are launching white label programs need to be clear on what their marketing goals are what their customer base expects in order to get the best ROI and to ensure they are set up for success," said Steven Foster, Founder, KBL. His organization has built a reputation as a leader in development of custom mobile and desktop platforms and customer experience platforms, including software solutions for white label program platforms.
Here is an overview of what Foster says are the features and functions to prioritize when setting up the software solutions to power a white label prepaid card program:
The Musts

Access, Access, Access: What good is a prepaid card if it is not widely accepted by merchants or can't be used at ATMs? The more places a card is accepted, the happier the customer will be. And be sure to think globally!
Spend and Receive: Reward programs based on spending or referrals provide an added layer of consumer loyalty.
Safety First: Fraud alerts, privacy protection, theft safeguards, facial recognition and other sophisticated backend security assure card users they are in good hands.
Keep it Simple: The card bearing your name and logo should allows users to load funds, track spending, and manage money with a tap or a swipe.
Looks Matter: A graphics-rich, easy-to-navigate, intuitive user experience is a top consideration in today's marketplace.
Help on Demand: Customer service should be available to card users at any time of day or night, every day of the week, no matter what time zone.
"When working with your software solutions provider for a white label program, be sure to be clear on your goals and be sure that you customize card features to align with those. These features are the absolutes for a great program and from there you can add complimentary options," said Foster. "A white label program puts a company's name and logo front and center and can help build strong relationships for the long-term. Be sure you maximize the opportunity and give the customer what they want!"
About KnowByLity:
KBL offers comprehensive mobile and desktop platforms tailored to clients' varying needs along with customer experience platforms. Its software solutions ensure white label programs are rich in features and functions, simple to use, graphically appealing, and above all else, compliant with all financial services' regulatory requirements. For more information on KBL and its solutions, please visit http://www.kblholdings.com and http://www.bancked.com.