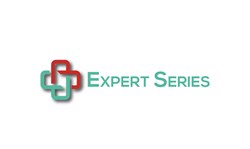 The burgeoning ETF market is exciting, diverse and provides great potential benefits for both investors and traders," said Francis Hagan, Managing Director of Expert Series.
New York, NY (PRWEB) January 31, 2014
Expert Series and Penton's Wealthmanagement.com are teaming up to co-produce the 2nd Trading & Investing in Exchange-Traded-Products – Wealth Management Symposium (ETP Symposium) to be held on April 8, 2014 in NYC.
This event will empower financial professionals to further evaluate the opportunities and pitfalls of investing and trading Exchange-Traded-Products (ETPs). Featured experts will arm attendees with practical applications derived from their own proprietary insights on how to identify and interpret emerging trends in the ETP industry. In addition, this symposium has secured industry expert and leading ETF research provider, ETF Global (http://www.etfg.com) to moderate the day's agenda.
The event's presentations and panels will be both streamed live and on-demand on Wealthmanagement.com and Expert Series TV, the web video channel of Expert Series (http://www.expertseries.org).
Expert Series produced the first ETP Symposium on September 20, 2013 at the New York Society of Securities Analysts (NYSSA) in Times Square. Over 200 financial professionals attended the event featuring speakers such as Aaron Brown of AQR, Steve Sears of Barron's Striking Price and Reggie Browne now of Cantor Fitzgerald.
Associate Publisher from WealthManagement.com, Marianne Rivera says, "This collaboration with Expert Series comes at an exciting time, as the Wealthmanagement.com 2013 Advisor Benchmarking RIA Trend Report cited Exchange Traded Funds (ETFs) as a core portfolio choice by Registered Investment Advisors (RIAs) and there's a clear trend towards stabilization in usages of ETFs. These two powerful platforms are partnering to redefine content delivery for exchange-traded-funds."
"The burgeoning ETF market is exciting, diverse and provides great potential benefits for both investors and traders," said Francis Hagan, Managing Director of Expert Series. "We're excited to team up with Wealthmanagement.com. This partnership furthers our commitment to create the most effective live and online environments in which to analyze and address cutting-edge business topics while featuring the top minds in their respective industries."
About Penton
For millions of business owners and decision-makers, Penton makes the difference every day. We engage our professional users by providing actionable ideas and insights, data and workflow tools, community and networking, both in person and virtually, all with deep relevance to their specific industries. We then activate this engagement by connecting users with tens of thousands of targeted providers of products and services to help drive business growth. Learn more about our company at http://www.penton.com.
Penton is a privately held company owned by MidOcean Partners and U.S. Equity Partners II, an investment fund sponsored by Wasserstein & Co., LP.
About Expert Series
Expert Series is an organization dedicated to bringing unparalleled insight through the eyes and voices of recognized experts to audiences around the globe. Expert Series delivers this content through dynamic media environments which include: Expert Series of Educational Forums, Live Conferences, Customized Segment Meetings, Webinars and Target Conference Calls. The firm also owns and operates an internet video channel located at expertseries.tv which features content on a variety of business topics and footage from the firm's various activities including live events, interviews and webinars.
Expert Series is a privately held company with offices in New York City and Los Angeles. For more information, please visit us at: http://www.expertseries.org
END
###
CORPORATE CONTACTS:
Francis Hagan
Managing Director
Expert Series
(424) 239-9452
fxhagan(at)expertseries(dot)org
http://www.expertseries.org
Marianne Rivera
Associate Publisher
WealthManagement.com
(312) 840-8466
Marianne.rivera(at)penton(dot)com