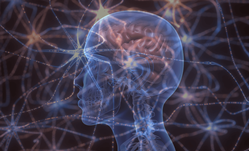 "This new way to address an old problem enables treatment without stigma, in a safe and clinically relevant manner..."
JUPITER, Fla. (PRWEB) November 19, 2020
The award-winning series, Advancements with Ted Danson, will focus on recent improvements in therapy for adults living with attention deficit. This is scheduled to broadcast Q1/2021.
Attention Deficit Disorder (ADD), the most common childhood neurodevelopmental disorder, is now understood to last well into adulthood. Symptoms can be debilitating and include impulsivity, poor attention, distractibility, and difficulty controlling behavior. In this segment, Advancements will educate about attention deficit disorders and will explore how technology is being used to improve cognitive performance.
With a look at WeVibin –a company that develops research-driven technology for decreasing impulsivity, reducing anxiety, and increasing auditory and visual attention – Advancements will educate about the company's breakthrough technology for improving cognitive performance for adults with attention deficit.
Viewers will see how WeVibin's Squirrel Chaser application tests attention and how its Squirrel Tamer therapy calms the user and immediately helps them gain focus.
"For an adult, ADD can affect one's life in real and consequential ways, including frequent job loss, substance abuse, car accidents and damaged relationships. However, new research into the neuropathways continues to emerge and bring hope," said Stefanie Lattner, CEO, WeVibin. "WeVibin's has developed a neuromodulation therapy that affects the feedback loops in the brain that control focus and attention. This new way to address an old problem enables treatment without stigma, in a safe and clinically relevant manner. The device can be worn when needed, for short durations, without the negative residual side effects often found in other treatments."
Designed to help people stay focused, increase both auditory and visual attention, and decrease impulsivity, Squirrel Tamer has been shown in clinical trials to drastically increase cognitive performance. Audiences will see how wearing the device for 20 to 30 minutes can provide immediate effects that last for hours.
"WeVibin's technology has shown to improve attention and focus and to decrease impulsivity and anxiety," said Richard Simon, producer for the Advancements series. "With new trials for PTSD, Autism, and Parkinson's on the horizon, we look forward to sharing this information with the public in hopes that it brings some relief to the many people living with these conditions."
About WeVibin:
WeVibin Inc is a neuromodulation company committed to restoring dignity and peace to individuals suffering from anxiety, ADD/ADHD, autism, PTSD and Parkinson's by enabling them to perform their cognitive best. Through wearable health technologies and useful tools, users are able to gain more control over their thoughts, actions, and lives, while still being authentically themselves.
For more information, visit: http://www.wevibin.co.
About Advancements and DMG Productions:
The Advancements series is an information-based educational show targeting recent advances across a number of industries and economies. Featuring state-of-the-art solutions and important issues facing today's consumers and business professionals, Advancements focuses on cutting-edge developments, and brings this information to the public with the vision to enlighten about how technology and innovation continue to transform our world.
Backed by experts in various fields, DMG Productions is dedicated to education and advancement, and to consistently producing commercial-free, educational programming on which both viewers and networks depend.
For more information, please visit http://www.AdvancementsTV.com or call 866-496-4065.