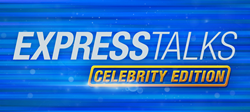 It is our deepest hope that these presentations inspire your teams and encourage you to grow as a leader. - Express CEO Bill Stoller
OKLAHOMA CITY (PRWEB) April 20, 2020
Express Employment Professionals is hosting the 2020 ExpressTalks Celebrity Edition broadcast, a nationwide leadership event featuring best-selling author and leadership expert Simon Sinek and social psychologist and award-winning Harvard lecturer Dr. Amy Cuddy.
Express locations across the U.S. and Canada will host virtual events for businesses and community leaders. The event focuses on how leaders can reach the next level, inspire their people and become more effective in their roles.
The event will be broadcast on Wednesday, April 22. Participants can register online at ExpressPros.com/ExpressTalks.
Dr. Cuddy kicks off the event with a presentation based on her best-selling book, "Presence: Bring Your Boldest Self to Your Biggest Challenges." Through her years of research, she has unlocked the power of prejudice and stereotyping, nonverbal behavior, the delicate balance of trustworthiness and strength and the ways in which people can affect their own thoughts, feelings, performance and psychological and physical well-being. During her presentation, she will speak about how we can become more present, influential, compassionate, brave and satisfied in our professional and personal lives.
Sinek closes the event with a Q&A session on how to achieve success by thinking of life and business as an infinite game. Based on his best-selling book, "The Infinite Game," Sinek's presentation will journey through an infinite mindset and unlock a new way to perceive business success. Sinek is best known for popularizing the concept of "WHY," which he described in his first TED Talk in 2009. That talk went on to become one of the top five most watched TED Talks of all time with nearly 50 million views.
"We are very excited for Simon and Dr. Cuddy to share their wisdom with the communities we serve across the U.S. and Canada this week," said Express CEO Bill Stoller. "It is our deepest hope that their presentations inspire your teams and encourage you to grow as a leader."
***
If you would like to arrange for an interview with Bill Stoller to discuss this topic, please contact Sheena Karami, Director of Corporate Communications and PR, at (405) 717-5966.
About Bill Stoller
William H. "Bill" Stoller is chairman and chief executive officer of Express Employment Professionals. Headquartered in Oklahoma City, the international staffing company has more than 825 franchises in the U.S., Canada and South Africa, and beginning in 2020 will expand to Australia and New Zealand. Since its inception, Express has put more than 8 million people to work worldwide.
About Express Employment Professionals
At Express Employment Professionals, we're in the business of people. From job seekers to client companies, Express helps people thrive and businesses grow. Headquartered in Oklahoma City, OK, our international network of franchises offer localized staffing solutions to the communities they serve, employing 552,000 people across North America in 2019. For more information, visit http://www.ExpressPros.com.