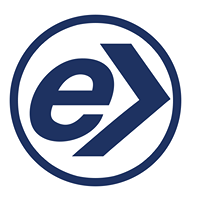 Exults continues to see strong demand for Facebook marketing and the unyielding results it produces for our clients, regardless of its involvement in privacy-related controversies in 2018
FT. LAUDERDALE (PRWEB) February 02, 2019
Facebook beat analyst review expectations by $510 million and earnings expectations by $0.20 per share and stocks are exploding as a result, according to Investopedia. Rising by more than 10% in a single day after the earnings report was released, metrics are indicating it's clear Facebook continues to see growth and hasn't seen any signs of a decrease in advertising spends, which is the platform's topline profit generator.
Mobile advertising revenue represented approximately 93% of advertising revenue for the fourth quarter of 2018, up from approximately 89% of advertising revenue in the fourth quarter of 2017, according to Yahoo Finance.
Advertisers are remaining on the network due to the unmatched reach and ability to specifically target niches. Based on the goals of each business, the advanced targeting options available on the Facebook ad network provide the ability to create highly targeted campaigns that will reach people most likely to turn into customers.
The reported fruition of the social media giant Facebook comes as no surprise for Exults- leading Internet Marketing Agency in Fort Lauderdale, specializing in full service management of all areas of digital marketing, including social advertising on Facebook.
With the Facebook ad network, Exults utilizes user information to serve highly relevant advertisements based on interactions with the platform, logged interests, demographics, and geographical locations. Using Facebook's specific targeting capabilities, Exults aligns their clients' target market with the user demographics on the platform to generate conversions and boost sales with a lower cost of acquisition.
"Exults continues to see strong demand for Facebook marketing and the unyielding results it produces for our clients, regardless of its involvement in privacy-related controversies in 2018," said Zach Hoffman, the CEO of Exults.
If you are interested in using targeted advertisement to create meaningful leads and engagement, contact Exults Internet Marketing Agency today!
More about Exults:
Exults is a full-service internet marketing company that is results-focused.A full-service agency, Exults offers a complete range of internet marketing services to reach its clients' goals. Exults premium-tier services include Custom Website Design, Search Engine Optimization, Pay Per Click Management, Social Media Marketing, and Digital PR. For more information, please visit the Exults website (https://www.exults.com/), call us at 954-763-1130, or check out the five-star ratings and Exults reviews on Google!