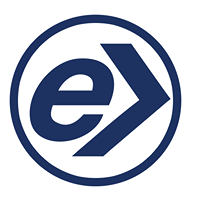 Giving back to the community is one of our core values at Exults and we are greatly honored to help David Singer in his mission to save lives and create more birthdays through the Jail and Bail fundraiser
FORT LAUDERDALE, Fla. (PRWEB) October 30, 2018
Exults, a digital marketing agency located in Fort Lauderdale, gives back to the community with its donation to David Singer's 27th Annual American Cancer Society Jail and Bail fundraiser.
With a mission to save lives from cancer, the event employs an innovative technique for raising money with fake arrests, real police, and mock court trials overseen by "Judge" David Singer himself.
This year, the former Miami Dolphins player and restauranteur Kim Bokamper, this year's honorary chair, was arrested and stood trial while volunteers sat in a makeshift jail cell calling donors to raise bail money – all benefitting American Cancer Society.
"I've really tried to commit myself to doing whatever I can to help," said Kim Bokamper in a video interview with Karyn Turk at the Jail and Bail fundraiser in July.
"Giving back to the community is one of our core values at Exults and we are greatly honored to help David Singer in his mission to save lives and create more birthdays through the Jail and Bail fundraiser," said Zach Hoffman, the CEO of Exults.
Exults' dedication to the community is expansive and continues to grow annually. Exults collected food donations from its clients in its annual Thanksgiving Food Drive to benefit Kids In Distress of Broward (KID)- a Legacy project for the Junior League of Greater Fort Lauderdale and that works for the prevention of child abuse, preservation of the family, and the treatment of abused and neglected children. In addition, Exults hosted a Toy Drive with KID to collect toys from clients and local community members to be donated and given to families in need throughout Broward County.
More about Exults Internet Marketing Agency:
Exults is a full-service internet marketing company that is results driven for its clients and offers a complete range of internet marketing services to reach its clients' goals. Exults premier services include Website Design, Search Engine Optimization, Pay Per Click Management, Social Media Marketing, Image Enhancement and Digital PR. For more information, please visit the Exults website (https://www.exults.com/) or call us at 954-763-1130.