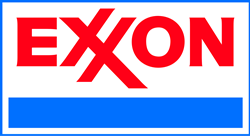 WILMINGTON, Del. (PRWEB) December 12, 2018
Krispy Krunchy Chicken and Exxon are excited to announce that everyone is invited to their grand opening event on Thursday, December 13th, 2018. The event will be held at the new Exxon Gas Station & Krispy Krunchy Chicken Restaurant at 4101 Concord Pike in Wilmington, Delaware.
Attendees can arrive as early as 10 AM and the event ends at midnight. Arriving early is encouraged as complimentary samples and gifts will be available while supplies last. Under new management with experienced restaurateurs, the location is being revitalized to bring their customer-comes-first approach to Talleyville. The rich, bold Cajun flavors of the Krispy Krunchy Chicken menu is being paired with expanded offerings including classic American grilled burgers and cheese steaks, along with light and fulfilling Mediterranean cuisines like rice and kofta platters.
If you'd like to learn more about the event, visit the event website here: http://philadelphia.eventful.com/events/grand-opening-celebration-/E0-001-121040694-0
About Krispy Krunchy Chicken
Krispy Krunchy Chicken is one of the fastest growing convenience store based quick service restaurant (QSR) concepts in the nation. Established in 1989, Krispy Krunchy's signature recipe was developed in the founder's own small convenience store chain. To date, Krispy Krunchy Chicken remains one of the fastest growing c-store concepts in the nation with more than 2300 retail locations in 41 states delivering high quality with a bold unique flavor profile, all for an affordable price.
About Exxon Gasoline
Exxon Synergy gasoline is meticulously engineered for better gas mileage and contains significantly higher quantities of detergents than required by the Environmental Protection Agency (EPA) and has passed key performance tests resulting in it being certified TOP TIER. TOP TIER fuel is recommended by many automakers in their vehicles' owner manuals.