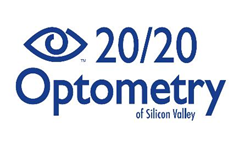 "Penguin designs are fashionable, functional and affordable eyewear that can be worn for daily use or for any occasion."
San Jose, CA (PRWEB) November 12, 2014
20/20 Optometry of Silicon Valley will be introducing the Penguin Fall Season Eyewear Collection, from 5-9 p.m. on Wednesday, Nov. 19.
The show will give people a chance to preview the hottest new looks for the 2014 fall season. Penguin eyeglasses are stylish and have a timeless appeal. Their designs are refined, classic styles that are trendy and fit a variety of face shapes. The Penguin Eyewear line features new wearable colors that enhance your look.
Shaun, optical manager at 20/20 Optometry states that "Penguin designs are fashionable, functional and affordable eyewear that can be worn daily use or for any occasional."
The show, which is open to the public, will be held at the office of 20/20 Optometry, located at 2555 North First Street, San Jose, CA 95131. Cocktails and appetizers will be served, and there will be raffles for gift certificates and wear for all those who attend. Additional guests are always welcome, but everyone must RSVP by Nov. 12.
With the end of the year approaching, people should remember to keep in mind the "use it or lose it" nature of their insurance benefits and flexible spending plans. For information about insurance and medical plans, visit http://www.2020eyesonline.com. To schedule an eye exam appointment with a Bay Area eye doctor at 20/20 Optometry of Silicon Valley, call 408-433-0800.
About the Company:
20/20 Optometry of Silicon Valley opened its doors in 2000 to meet a demand for a convenient eye doctor that catered to those who work in the Silicon Valley and the Bay Area, California.
"Our mission is to give you personalized eye care with the use of the latest technology to enhance your vision and overall lifestyle."
This office has continued to grow strong because they try to meet the eye care needs of patients. One of 20/20 Optometry's strongest attributes is customer service. Their optometrists are trained to address the cause of eye-related problems and not just the symptoms. The doctors can treat allergies, infections and various eye diseases. They design specialty computer eye glasses for all computer users, successfully treat dry eyes and offer many solutions and treatments for visual symptoms. Their eyewear stylists will then help patients easily find eye glass frames that will fit their personality and lifestyle. Contact lenses from one-day disposables to custom contact lenses for irregular corneas are also available at 20/20 Optometry of Silicon Valley.