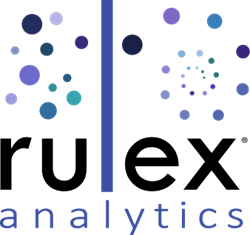 BOSTON (USA) (PRWEB) June 15, 2015
Rulex, the advanced analytics platform to make data-driven decisions, based on next generation machine learning algorithms (http://www.rulexinc.com), was chosen for its unique prescriptive analytics platform, which offers the ability to not only build models for predicting future actions (i.e., Predictive Analytics), but to leverage insights on why actions occur to drive better decisions in the future (i.e., Prescriptive Analytics).
In selecting Rulex, EY described the technology provider as a company that "simplifies the challenge of feeding enterprise's processes with new data sources and automatically extracts key trends in data using machine learning to get data-driven answers to business questions".
This year's challenge is focused on new technologies and solutions able to help businesses improve their interactions with their customers and provide visibility along their supply chain to avoid shocks and minimize risk.
Rulex will work with EY in London this summer to validate Rulex machine learning solutions that address pressing business problems for EY' leading clients.
Rulex follows a business-agnostic approach that can fit any investigation in any field, three examples of the general challenge to monetize data: 1) insurances would reduce their claims costs if they had clear rules to automatically detect frauds; 2) telecoms and banks need to know why customers churn to activate customized retention strategies; 3) doctors need to quickly identify potentially sick persons to trigger prevention and cut treatment costs.
Richard Taylor, Advisory Lead for Consumer Products at EY, comments: "Innovation to improve the customer experience is essential. Coupled with the finding that 81% of businesses don't feel sufficiently equipped for the speed of the shift to online, there is a real opportunity for innovation. Rulex and the other winners are rising to the challenge and are all pioneering new technologies that could have huge potential."
Andrea Ridi, Rulex co-founder and President, comments: "Winning the 2015 EY challenge enormously increases Rulex's visibility and provides our customers a trusted reference. Working shoulder to shoulder with EY on concrete business cases and entering its network of experts and key-clients is a growth and learning opportunity that we will leverage in many ways".
Rulex Inc. Linkedin Page Company. Share it if you want!
Rulex Inc. Linkedin Group. Register you to stay up to date about Big Data & Analytics World!
FOR IMMEDIATE RELEASE AND MORE INFORMATION
PLEASE, CONTACT:
Clio Caminati
Communication manager, Rulex Inc.
Office Phone: +39 (0)10 6475216
E-mail: clio(dot)caminati(at)rulex-inc(dot)com