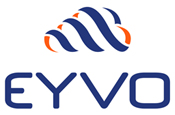 Eyvo provides real time savings for corporate purchasing and accounts payable departments.
MILL VALLEY, Calif. (PRWEB) October 02, 2021
Highlighting their diverse client base across multiple industries, Eyvo, Inc is pleased to announce signing up some new accounts in the medical field; Recently signed clients include Peak Dental Services with 35 offices around the USA, Seer Bioscience out of Boston/California and TrialScope in New Jersey, a clinical trials company. In manufacturing, Eyvo signed famed car manufacturer Fisker Automotive plus Alert Innovation a leading manufacturing robotics firm. In real-estate, 1045, Inc. out of Missouri and Golden Age Development in Australia and in the media world, Code Four event management in California - and finally another win in the hospitality space with The Gaia hospitality firm in Turkey.
Eyvo, Executive Director, Michael Petter, said "This has been a very exciting time for us at Eyvo, we have really moved the needle in our sales and marketing focus and this cross-section of brand new clients across different business segments and world regions is something our internal teams can be very proud of."
In addition to sales news, the team at Eyvo are super excited about the product software development which never stops. Recently announced upgrades to our procurement platform include separate data silos for large companies to separate out their divisions into autonomous units and also automatic invoice attachments with OCR capability. Basically, a vendor can simply email in their invoices to the procurement system directly - the invoices are auto-linked to the Purchase Orders for automatic matching and auto-read - Petter said this will provide a real time saving for any client company's Accounts Payable function.
Plus, we have strong interest in our low cost new small business edition (SBE) procurement platform that targets small businesses of under $5m in revenue employing under 50 people.
Eyvo will be showcasing the SBE platform at the San Francisco Small Business Expo on August 22nd, 2019 at The Hibernia Bank Building 1 Jones St, San Francisco, CA 94102.
Eyvo, Inc. is a software development company specializing in non-industry specific, purchase-to-pay, SaaS procurement platforms covering the whole spectrum of supply chain management and spend analytics. With offices in the San Francisco Bay Area, London and Mumbai - Eyvo is well placed to meet the needs of its demanding and expanding client base worldwide.
For more information on our innovative purchasing and procurement SaaS platform solutions contact us at sales@eyvo.com