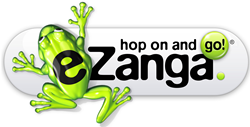 If a current client uses comScore, our data will now be available to them on the network; they'll see how we're benefitting their sites and properties.
Middletown, DE (PRWEB) May 06, 2014
eZanga.com, a digital marketing company based out of Middletown, Delaware, has announced a partnership with comScore, Inc., an analytics company that provides data to online marketers. This partnership will provide comScore users with accurate traffic information coming from eZanga.com's advertising platform. This partnership ensures that traffic from eZanga's ad platform to the client's site will be properly attributed to them within the client's comScore dashboard.
Prior to this partnership, when eZanga.com advertisers looked at their website analytics through comScore, they were able to see that traffic was being driven to their site, but there was no tag to show that the traffic they received was from eZanga.com's ad platform. Through this agreement, eZanga.com can now be credited for driving traffic to other sites.
When asked how the agreement will benefit existing eZanga.com clients, CEO Rich Kahn said, "If a current client uses comScore, our data will now be available to them on the network; they'll see how we're benefitting their sites and properties. A lot of agencies need this information, and the easiest way to get it is from comScore, since they're the largest recording agency for this type of data. Every click that comes from your network, you're going to want to sample-set the data, send out surveys, etc. - and comScore already does all of that. Then a third party comes in and tells us results of that information, what the demographic is, and what [results] we can produce for the client."
He continued, "As for agencies and their clients who haven't done business with us before, it's possible that they chose not to do so because we weren't in the comScore system, and all their data has to go through comScore – because it's how they sell information to their clients. Because we didn't have this partnership with comScore before, they might have chosen not to [use our network] because they didn't believe it would benefit their demographics. Now that we're there, we'll be able to acquire new clients, as well as help our existing clients get the most out of eZanga.com advertising."
The new agreement between eZanga and comScore, Inc. was reached in March of 2014, and went through private data testing throughout the month of April. As of May 1, 2014 eZanga will become public on the comScore network, with the data from eZanga.com traffic available on client reports in June.
About comScore, Inc.
comScore, Inc. is a global leader in digital measurement and analytics, delivering insights on web, mobile, and TV consumer behavior that enable clients to maximize the value of their digital investments. Through its Audience Analytics, Advertising Analytics, and Enterprise Analytics product suites, comScore provides its clients with a variety of on-demand software, real-time analytics and custom solutions to succeed in a multi-platform world. The proprietary comScore Census Network™ (CCN) leverages a world-class technology infrastructure to capture trillions of digital interactions a month and power big data analytics on a global scale for its more than 2,000 clients.
About eZanga.com
eZanga is a digital marketing company that helps companies grow their business through multiple advertising solutions, including pay per click and cost per call. Since their launch in 2003, eZanga has grown from a tiny tech startup to an award-winning small business. eZanga has been on the Inc. 500|5000 list for five consecutive years and has been recognized as one of Philadelphia's fastest growing companies by Philly100, Deloitte and SmartCEO Magazine.