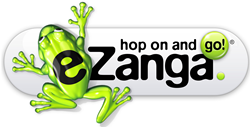 "Our team is excited to pass along our knowledge to local students and to help answer questions they have about the industry, positions, and qualifications that make for a strong employee in this industry."
Middletown, DE (PRWEB) October 06, 2014
This week, eZanga.com officially joins the ranks of companies like Delmarva Power, AstraZeneca, and Bank of America in a statewide effort to prepare Delaware students for their future careers.
The program is the result of a partnership between several state agencies, including Delaware's Department of Education, the Department of Labor, Delaware's Economic Development Office, and the Delaware Workforce Investment Board.
Delaware's SPaRC Initiative, or Success Plans and Roads to Careers Initiative, with the goal to connect students to career professionals involved in industries the students are interested in. The program recruits employees at local businesses to answer questions and help prepare Delaware students for their future roles in the workplace, aiming to improve graduation rates of Delaware schools.
President of Delmarva Power, Gary Stockbridge, presented the initiative to Delaware businesses and educators in an effort to improve statewide graduation rates, while encouraging students to continue their education and become business professionals
Currently, The SPaRC committee is made up of members from The Business Roundtable, The Rodel Foundation, Junior Achievement of Delaware, Delaware State Chamber of Commerce, New Castle County Chamber of Commerce, Delaware Workforce Investment Board, Delaware Department of Labor, Delaware Department of Education, Delaware Economic Development Office and The United Way of Delaware.
When asked why eZanga got involved, Marketing & PR Manager, Michelle Brammer stated, "Partnering with the SPaRC network allows us to give back to local students while exposing them to the power of online advertising, which is generally not taught in school, but leveraged by businesses big and small. As a small business in online advertising, we're a good example of keeping jobs here in Delaware while having a worldwide impact in the marketing world."
Becoming mentors on behalf of eZanga.com are Michelle Brammer, Director of Sales Eli Martin, Digital Content Supervisor Brittany Berger, and PR Specialist Megan Ingenbrandt.
Brammer continued, "Our team is excited to pass along our knowledge to local students and to help answer questions they have about the industry, positions, and qualifications that make for a strong employee in this industry."
About eZanga.com
eZanga is a digital marketing company that helps companies grow their business through multiple advertising solutions, including pay per click and cost per call. Since their launch in 2003, eZanga has grown from a tiny tech startup to an award-winning small business. eZanga has been on the Inc. 500|5000 list for five consecutive years and has been recognized as one of Philadelphia's fastest growing companies by Philly100, Deloitte and SmartCEO Magazine.