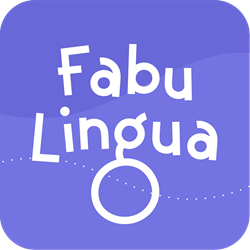 Starting immediately, FabuLingua is making our Spanish for kids app completely free, for all families.
AUSTIN, Texas (PRWEB) March 14, 2020
Today, FabuLingua announced that they are now offering their interactive Spanish-English learning app for kids free of charge. The announcement comes on the heels of the coronavirus disease COVID-19 pandemic causing school and business closures in the US. The tech company aims to lend a helping hand to families affected by these challenging times by temporarily offering their Spanish lessons for kids app at no charge. FabuLingua addressed parents saying, "Starting today, FabuLingua is temporarily suspending our subscription service and making the full FabuLingua experience available, entirely for free, to all families."
As of March 13, 2020, Centers for Disease Control and Prevention (CDC) reports that, in the United States, there have been a total of 1629 reported COVID-19 cases and a total of 41 deaths. Today, the CDC also advised schools that potentially the most effective way to contain COVID-19 is closing for at least eight weeks. As of Monday March 16th, 2020, many school districts across the US are reportedly closing their campuses to try to slow the rapid spread of COVID-19.
FabuLingua continued, "These are troubling times that our world is facing, and they are a challenge for all of us, physically, psychologically and emotionally. Families are finding themselves at home much more than before, and some children are having their education slowed or put on hold. While we cannot do much to address the physical or psychological impact of this pandemic, we feel we're in a position to be able to help out families facing more home time. We know (firsthand) how hard it is to work from home when your kids are there too! Starting immediately, FabuLingua is making our Spanish for kids Apple App Store and Google Play Store apps completely free, for all families. All of our stories, games and the Magic Sticker Book will be included."
FabuLingua concluded, "We want to provide families with a highly engaging educational tool that will give children a rich educational experience of learning Spanish, even while not in school, and while giving their parents some much needed time to work from home.When things once again return to 'normal', FabuLingua will go back to our subscription model, which will enable us to continue developing many more stories and games to keep our little linguists deeply engaged in their language learning journey."
World Health Organization (WHO) reports that the current outbreak of the coronavirus disease COVID-19 was first reported on December 31, 2019, in Wuhan, China. WHO shares that the most common COVID-19 symptoms include "fever, tiredness, and dry cough" and that some patients experience diarrhea, nasal congestion, runny nose, aches and pains, or a sore throat.
FabuLingua offers a unique and interactive method to teach children Spanish. Their app caters to kids between the ages of 2-10 and uses FabuLingua's proprietary method to introduce the new language in a way that subconsciously develops the child's ear, reading skills, and comprehension. Their teaching approach leads to a more natural wiring of the brain to the new language in a way that is effective but is fun and feels effortless.
About FabuLingua:
FabuLingua is headquartered in Austin, Texas and was founded by Mark and Leslie Begert. The how to speak Spanish for kids app is fueled by Magical Translations, the company's patent pending learning method. The method is based on an immediate spoken translation and is both rhythmically and strategically woven into the written language. The method is designed to be efficient while also keeping children engaged.