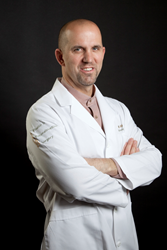 Concord, CA (PRWEB) May 16, 2017
Plastic surgeon Dr. Eric Mariotti (http://www.drmariotti.com), says he's seen a renewed interest in facelift surgery, along with a steady growth in aesthetic injectable treatments such as BOTOX® Cosmetic, at his practice near Walnut Creek.
"Because people use social media so much these days, whether sharing photos on Facebook, using online dating websites, or even attending work-related virtual meetings, they are more self-conscious about their appearances," Dr. Mariotti says.
Plastic surgery statistics for 2016 released recently by the American Society of Plastic Surgeons (ASPS) reflect the focus on the face that the board-certified plastic surgeon is seeing at his practice. Facelifts, which had been declining, were again one of the top 5 cosmetic surgical procedures performed last year. The number of facelifts performed was up 4% compared to 2015, according to the statistics.
Still, the majority of patients seeking anti-aging treatments opt for injectable procedures. The popularity of BOTOX and dermal fillers such as JUVÉDERM® and Restylane® continues to steadily climb, with newer fillers formulated for specific areas of the face coming to the market in the past few years. These include VOLUMA® and VOLBELLA®, both from JUVÉDERM.
"The advantage of injectable treatments and other nonsurgical procedures is that you can see results almost immediately without having to recover from surgery," Dr. Mariotti says.
VOLUMA, which restores volume to the cheeks, and VOLBELLA, a lip augmentation filler, were greeted with quite a bit of excitement at MSpa, Dr. Mariotti's med spa.
Women -- and men -- travel from Walnut Creek and surrounding areas to Dr. Mariotti's practice in Concord for nonsurgical facial rejuvenation treatments. In fact, men now make up about 10% of his BOTOX patients. Dr. Mariotti says that some people believe injectable procedures seem quick and easy, so they don't really consider the qualifications of the person doing the injections.
"That's unfortunate because, even though injectable fillers and BOTOX have excellent track records for safety, you may end up with unsatisfactory results," the Walnut Creek plastic surgeon says.
In addition to Dr. Mariotti, his physician assistant, Kim Mello, and his nurse injector, Chris Milam, have the training and understanding of facial anatomy that enable them to inject fillers and BOTOX with the precision necessary to produce consistently good results.
"There are more facial rejuvenation options than ever," Dr. Mariotti says. "Having options is great, but it's important to remember that only a facelift can provide the long-lasting, dramatic results that many patients want."
###
Dr. Eric Mariotti (http://www.drmariotti.com) serves women and men in Danville, Concord, San Ramon, and Walnut Creek with a variety of surgical and nonsurgical cosmetic procedures. As a board-certified plastic surgeon, Dr. Mariotti combines science, surgical technique, and artistry to provide outstanding results for patients of all ages. He graduated from Jefferson Medical College in Philadelphia and has volunteered for many overseas health-outreach organizations. Dr. Mariotti is a member of the American Society of Plastic Surgeons® and the American Society for Aesthetic Plastic Surgery.