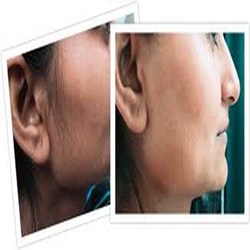 Now Get the Celebrities' Favorite Form of Facial Hair Removal, Laser Hair Removal, at an Affordable Price in Tampa.
Tampa, FL (PRWEB) August 15, 2013
Getting rid of female facial hair can be intensely frustrating for women. From creams to waxing, the hair just keeps growing back time after time, and that often leads people, especially women, to wondering about laser hair removal, "Are you looking to rid yourself of unwanted hair permanently? Laser hair removal just might be for you. The pricey procedure, a favorite of celebrities including Kim Kardashian, may be worth the investment if you never want to shave or wax again," reports Fox News at: http://magazine.foxnews.com/style-beauty/laser-hair-removal-things-know-you-go.
Where to turn for such a procedure becomes the question that many women ask when they finally decide to get professional help for facial hair removal. Fusion Medispa and Skincare Lounge is one of the leading providers in the Tampa Bay area of laser hair removal services. With its dedicated and caring staff, the skin care lounge is the go-to resource to get rid of female facial hair once and for all.
"Bumps, nicks and cuts are all things of the past if you are one of the millions of people who opt for laser hair removal instead of more 'old school' methods such as shaving or waxing to attain smooth, silky skin. Currently, laser hair removal is one of the most popular non-surgical cosmetic procedures," according to the American Society for Dermatologic Surgery. Fusion Medispa takes this aspect of the treatment extremely seriously. With constant client education and industry updates, the spa is always on the cutting edge to provide the most affordable, yet technologically advanced, facial hair removal services.
The spa and skincare lounge know how crucial it is for its clients to look and feel their best. That's why it provides individualized facial hair removal services, a number of skin treatments and beautification protocols, along with relaxation therapies.
Fusion Medispa and Skincare Lounge explain that to its customers, the services the company provides aren't just procedures, they are an experience. Fusion is happy to oblige, catering to each client's wants and needs in order to deliver a sensational, relaxing experience every single visit. "Our clients are truly our most valuable asset and we constantly show our appreciation by listening to them and addressing their needs. We want them to feel rewarded and beautiful," a company spokesperson explained.
For more information about Fusion Medispa Laser and Skin Care Lounge's facial hair removal specials, and many other personal concierge services, getting rid of female facial hair, interested parties can phone 813-852-1060 or they can also visit the company directly at 8731 N. Gunn Highway, Tampa, Florida. More information is also available via email at fusionmedispa(at)gmail(dot)com.