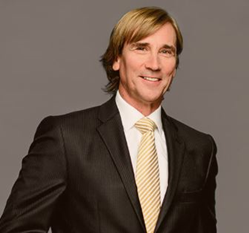 MIAMI (PRWEB) February 05, 2020
Stephan Baker, MD, FACS has been practicing aesthetic medicine in Miami for nearly three decades. The city is known for its residents, who have been ranked as America's most attractive, and it is no coincidence that the area also features more plastic surgeons per capita than any other in the country. As a longtime industry professional, Dr. Baker has established his stellar reputation by achieving the most natural-looking results possible for patients through his refined techniques and experience. He tailors each procedure to the patient's specific needs to ensure that the modifications appear seamless.
Dr. Baker owns and operates an integrated clinic that offers full-service treatments for the face, breasts, and body. This allows his patients to achieve their aesthetic goals at one convenient location, with a physician well-versed in the full spectrum of cosmetic treatments. Dr. Baker has trained with top physicians around the world and has adopted international techniques at his Miami practice.
Dr. Baker's path to his career as a plastic surgeon unknowingly began during his youth. He was raised in Germany where he suffered an accident as a child that left him with missing teeth. It was not until he moved to the United States that he was able to undergo extensive dental repairs to replace them. It was at this time that he developed an appreciation for facial cosmetic surgery and its ability to boost a patient's confidence.
The doctor's educational journey began at Oberlin College in Ohio, where he earned his undergraduate degree in chemistry. He then went on to medical school at NYU, followed by a 5-year general surgery residency, with 4 years spent in training as a plastic surgeon. His extensive background in science was coupled with the artistic, involved training necessary for work as a plastic surgeon.
Following years of rigorous education and training, the doctor began practicing 25 years ago. He approaches his work with understanding and empathy, which allows patients to feel comfortable and confident about moving forward with plastic surgery and cosmetic treatments. In addition to being personable, Dr. Baker is an accomplished plastic surgeon with a record of excellent results. Though the city is home to numerous industry professionals, Dr. Baker has been lauded as one of the most skilled plastic surgeons in Miami.
Stephan Baker Plastic Surgery provides patients with facial, breast, and body procedures to help them achieve their desired aesthetic goals. Dr. Baker proudly celebrates 25 years in the industry as an accomplished Miami facial plastic surgeon.
If you would like more information on Stephan Baker Plastic Surgery, please call the Miami office at (305) 381-8837 or email the staff at sbaker@drbaker.com.