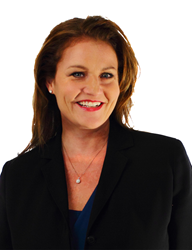 "Our team is particularly thrilled to receive Inside Sales Training and Development Service Provider of the Year, which is based on direct feedback from the inside sales reps and managers who've experienced our training workshops." Lauren Bailey, Factor 8
Phoenix, Ariz (PRWEB) May 01, 2017
The award-winning inside sales training and consulting team at Factor 8, LLC (factor8.com) took home four industry awards at the Annual AA-ISP Inside Sales Leadership Summit on April 20. The prestigious honors included the 2017 "Inside Sales Training Service Provider of the Year" and three individual designations in the category of "Top 25 Most Influential Inside Sales Professionals."
"I'm tremendously proud that we've once again been recognized by our industry association and peers with inside sales, AA-ISP," noted President Lauren Bailey, Factor 8. "Our team is particularly thrilled to receive Inside Sales Training and Development Service Provider of the Year, which is based on direct feedback from the inside sales reps and managers who've experienced our training workshops."
The AA-ISP Top 25 Most Influential Inside Sales Professionals category recognizes individuals who have been instrumental in leading the inside sales profession. The three Factor 8 team members recognized in the category are Lauren Bailey, President; John Healy, Advisor; and Regina Manfredi, Advisor. This is Bailey's fifth consecutive year in the Top 25 category and the first for Healy and Manfredi.
Held in Chicago, Illinois, April 18-20, the AA-ISP Leadership Summit featured presentations from more than 75 of today's most recognized inside sales experts. Bailey was a main stage speaker on the subject of driving incremental inside sales revenue—a talk that was highly rated by attendees.
Bailey considers Healy and Manfredi as two of the best inside sales experts on her team, and she shared the following: "John and Regina are incredibly deserving of their awards—after all, our client testimonials tell an amazing story: that our advisors are making a direct impact with sales leaders and reps by improving their performance, their careers and their lives. We couldn't ask for more."
Since 2013, Factor 8 has received numerous designations from AA-ISP, including:

2017 Inside Sales Training Service Provider of the Year
2017, 2016, 2015 and 2014 Top 25 Most Influential Inside Sales Professionals – Lauren Bailey
2017 Top 25 Most Influential Inside Sales Professionals – John Healy
2017 Top 25 Most Influential Inside Sales Professionals – Regina Manfredi
2016 Service Provider of the Year: People Development
2015 AA-ISP Leadership Development Provider of the Year Award
2013 Spirit Award – Lauren Bailey
To learn more about Factor 8's inside sales training and consulting services, visit Factor8.com and follow Lauren Bailey on Twitter @factor8sales.
About Factor 8, LLC
Founded 10 years ago by inside sales expert Lauren Bailey, Factor 8 is an award-winning inside sales training and consulting firm focused exclusively on improving productivity and results for inside sales professionals and their companies. Best known for putting inside sales reps live on the phones during training workshops, Factor 8 helps its clients increase revenue by 30-70 percent, and as much as 300 percent in quota attainment. Based in metropolitan Phoenix, Arizona, Factor 8 offers inside sales consulting services, such as benchmarking audits, leadership development training and coaching-on-demand, as well as manager training and six workshops for sales reps: Business Development; Inside Sales Expert/Closer; Acquisition; Account Management; Inbound Sales; and Customer Success.