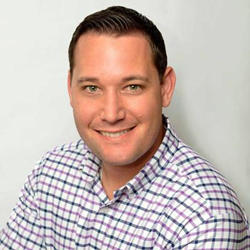 What motivates me to do my best are the people and relationships I build along the way
HOUSTON (PRWEB) March 16, 2023
Factor 8 Realty today announced its partnership with Side, the only real estate technology company that exclusively partners with high-performing agents, teams, and independent brokerages to transform them into market-leading boutique brands and businesses. The alliance will ensure that Factor 8 Realty's high-touch, client-centered service is powered by the industry's most advanced platform.
Greater Houston real estate market expert Kevin Johnson founded Factor 8 Realty after a decade of success in Montgomery, Harris, Fort Bend, Waller, and Grimes counties. A licensed real estate professional since 2012, Johnson has been named a top-producing agent every year since 2013. He is a certified home selling and buying adviser with a career transaction volume of over $85 million in total volume, with just over $32 million in the past two years. Most of Johnson's business comes from referrals and past clients, which he considers the highest compliment.
"Sure, end-game financials matter, but what motivates me to do my best are the people and relationships I build along the way," Johnson said. "The majority of my clients have become friends. I'm proud of that."
Partnering with Side will ensure Factor 8 Realty remains on the cutting edge of the evolving real estate market while continuing to deliver premium services to its clients. Side works behind the scenes, supporting Factor 8 Realty with a one-of-a-kind brokerage platform that includes proprietary technology, transaction management, branding and marketing services, public relations, legal support, lead generation, vendor management, infrastructure solutions, and more. Additionally, Factor 8 Realty will join an exclusive group of Side partners, tapping into an expansive network from coast to coast.
"I am excited to now have the support and tools necessary to grow and provide my clients with the absolute best experience possible," Johnson said. "Side provides us with access to state-of-the-art marketing, technology, administrative, and legal services, so we can spend more time doing whatever it takes to see our clients succeed."
About Factor 8 Realty
Specializing in serving buyers, sellers, and investors in Montgomery, Harris, Fort Bend, Waller, and Grimes counties, Factor 8 Realty advocates for a client-focused real estate approach. The company's proven systems and processes ensure that it achieves favorable outcomes for its clients and that everyone has fun along the way. No matter the price point, Factor 8 Realty agents give clients the same service and treat them like family — and these agents really like their families. For more information, visit http://www.factor8realty.com.
About Side
Side is a behind-the-scenes brokerage platform that exclusively partners with top-performing agents, teams, and independent brokerages to create and grow their own boutique brands without the cost, time, or risk of operating a brokerage. Side's proprietary technology platform and premier support solutions empower its agent partners to be more productive, grow their businesses, and focus on serving their clients. Side is headquartered in San Francisco. For more information, visit http://www.side.com.