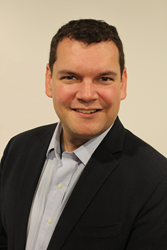 "There has never been a more exciting time for freight transportation research, and I am grateful to be a part of it." - Richard Bornhorst
NASHVILLE, Tenn. (PRWEB) July 31, 2019
FACTOR, INC. is pleased to announce the selection of Mr. Richard Bornhorst as the Chairman of Transportation Research Board's Freight Systems Group Executive Board (AT000) within the National Academy of Sciences. The Freight Systems Group Executive Board membership includes the chairs of 11 standing freight committees including liaisons from related TRB sponsors and organizations. As chairman, Mr. Bornhorst will help coordinate activities and research across the freight committees and other TRB groups on freight related topics.
"Freight transportation is evolving, and innovative technologies are leading the way," Mr. Bornhorst said. "There has never been a more exciting time for freight transportation research, and I am grateful to be a part of it."
Mr. Bornhorst, FACTOR, INC., is a senior consultant specializing in transportation safety, regulatory compliance, and system design and development. He previously served as the Chairman of the Transportation Research Board's standing Committee on Transportation of Hazardous Materials and previously held numerous leadership roles with the Committee.
For more information, please contact Mark Lepofsky at 615-321-4848, email info(at)EssentialFactor(dot)com or visit the FACTOR website at https://www.EssentialFactor.com.
FACTOR, INC. is a specialized firm that delivers essential expertise to its clients enabling them to better manage the risks inherent in their operations. FACTOR applies advanced methodologies, technology, and data analysis to support risk-based decision-making and ensures safe operations for our clients. Formerly named Visual Risk Technologies, FACTOR has been solving challenging risk management problems in the transportation, energy, chemical, and public sectors since 1997.