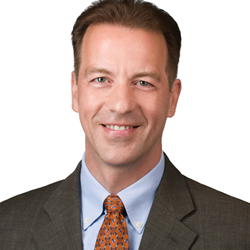 EDEN PRAIRIE, Minn. (PRWEB) August 03, 2020
FactRight, LLC, (FactRight) a leading provider of financial due diligence and risk management services for the alternative investment industry, announced the promotion of Kevin Kirkeby to Manager. In his expanded role, Kevin will oversee ongoing coverage of public, non-traded program reporting, while continuing to support FactRight's new offering engagements.
"Kevin's promotion is part of FactRight's broader effort to provide broker-dealers and RIAs with reliable and credible perspective in the alternatives market. His client service and financial background is a great fit for the ongoing analytic advice our clients are looking for on REITS, interval funds, and business development companies," commented Gail Schneck, COO of FactRight's FR Risk Management unit.
Kevin joined FactRight in mid-2019 as a senior analyst, initially focused on private placement and Reg A+ issuers. Prior to FactRight, Kevin spent 11 years as an equity analyst, most recently at Standard & Poor's, where he developed financial models and other analytical tools to assess corporate financial and operational health. Kevin holds a bachelor's degree from Concordia College and is a CFA® charterholder.
Established in 2006, FactRight and its affiliated entities provide third-party due diligence, compliance, risk management, and consulting services for financial firms and advisors looking for greater success with alternative investments.