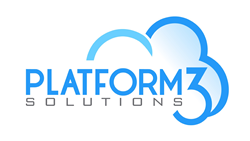 By retiring redundant legacy clinical and back office applications from its operations, Fairview Health Services is answering the call for fiscal responsibility in today's healthcare environment.
MINNETONKA, Minn. (PRWEB) June 15, 2020
Fairview Health Services has selected Platform 3 Solutions as its strategic provider of data archival technology and services to bring greater efficiency and insights into its clinical and back office systems. Platform 3 Solutions, the largest global solution provider focused exclusively on application archiving, retirement and decommissioning of enterprise applications, is excited to partner with Fairview to help the system reduce costs, bring better data governance and allow the staff to better focus on its employees and patients.
"Fairview has been an early adopter in the area of data archiving, and knew we needed greater efficiency in our enterprise data platform strategy. We prioritized building and implementing a data archiving strategy to support the transformation of our business by reducing operating costs and responding to the growing needs for data availability and governance." says Eric Murray, Data Technologies Director for Fairview. "Platform 3 Solutions will use its vast experience and innovative product strategy to reduce our time to business value realization, and partner with us to establish a scalable service offering."
Platform 3 Solutions will work with Fairview to build a repeatable intake process to retire redundant applications with a focus on compliance, cost reduction and clinical acumen for the long haul. Fairview has set up an Enterprise Data Archival service that will result in cost savings by decommissioning outdated systems while still allowing them access to important patient data in the future.
"We are excited and proud to have been chosen to help Fairview and its 3,300 providers and 70 locations rationalize technologies to drive efficiencies during these times when resilience and quality of care are more important than ever," said Patrick Benson, Chief Revenue Officer at Platform 3 Solutions.
Platform 3 Solutions gives clinicians a comprehensive clinical view of patients records over a long period of time, ultimately resulting in better patient care. Repeatable methodology with technologies like Archon (copyright) and Patient3Sixty (copyright) will result in immediate and significant cost savings. Other benefits like 360-degree views of patient records, records retention, and HIM functions like ROI allow employees greater efficiency to take care of patience and less back-office burden for the administrative staff.
About Platform 3 Solutions
Platform 3 Solutions is the largest global product and services firm focused exclusively on helping clients migrate, archive and completely retire legacy systems. With a global presence combined with the Archon and clinical archive Patient3Sixty, it is possible for firms of any size to properly remove unsecure technologies and unnecessary cost from their organization. Learn more at http://www.platform3solutions.com