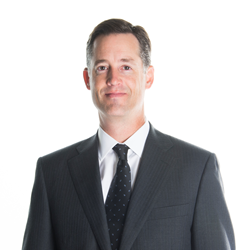 To streamline the deal structuring process, FACF offers an additional service that, when paired with CMG's equity raise ability, helps sponsors fill out the capital stack for deals.
PORTLAND, Ore. (PRWEB) October 11, 2018
Fairway America ("Fairway"), the nation's leading authority on Small Balance Real Estate ("SBRE") expands into commercial mortgage banking with the creation of a new company, Fairway America Commercial Finance, LLC ("FACF"). Trent Brown has been selected to run FACF to coordinate all debt financing needs supporting commercial real estate sponsors nationwide. Activity associated with raising equity will continue to be conducted by Fairway America Capital Markets Group ("CMG") through its affiliation with a FINRA registered Broker/Dealer.
"FACF will fill a crucial gap in our product suite and aligns well with our unique differentiators," explains John Wilson, CFO of Fairway America. FACF will offer a broad solution mix covering all asset types and enabling various forms of creative financing, maintain strict due diligence standards, and provide Fairway's thousands of relationships with an additional service to utilize for increased efficiency. Barry Johnson, VP of Acquisitions for Fairway America says, "In my experience, most sponsors utilize leverage in their deal structures, but often encounter challenges finding debt partners who have aligned interests and motivations. To streamline the deal structuring process, FACF offers an additional service that, when paired with CMG's equity raise ability, helps sponsors fill out the capital stack for deals. The fit is natural and strategic." FACF will support each deal by preparing the debt financing beforehand to bolster an efficient close.
Trent Brown, CFA, has been selected to head the operation. "I am both excited and honored to be joining Fairway America," says Brown, who comes from a background in finance as a former community banker, structured finance lender, and the previous head of acquisitions for an SBRE firm. Among many qualifying attributes, Brown has experience securing hundreds of millions in financing for every major property type including office, retail, multi-family, self-storage, industrial, and hospitality. "Utilizing key synergies currently accessible through Fairway's successful business model, I hope to 1) shorten the financing process for SBRE entrepreneurs by several weeks, 2) identify creative debt financing alternatives when applicable, and 3) ensure optimal pricing and terms at current market conditions," says Brown.
Matt Burk, CEO of Fairway America says, "We will have significant synergies between Fairway and FACF from the beginning, by lending many of our strengths and resources to this new enterprise. Specifically, Fairway is proficient at due diligence, leads the industry by operating from our company's Core Values, and maintains enriching and valuable relationships with our large and growing database of sponsors. With the creation of FACF, Fairway provides sponsors with fund creation, fund advising, fund accounting and administration, investor relations, investor management technology, capital raising, exclusive access to investors through our annual SBRE Investor Summit, and now debt financing. We are focused on growing the SBRE community and providing our services to emerging and tenured sponsors alike, effectively taking them to the next level in their deal making capabilities. We expect FACF will grow rapidly as it implements the growth techniques that have proven successful in other areas of our business."
About Fairway America
Fairway America, LLC (fairwayamerica.com) and its affiliated and related companies ("Fairway"), facilitates the flow of capital between quality real estate entrepreneurs and high net worth investors as a real estate private equity firm. Fairway works exclusively within the sub-institutional investment space known as Small Balance Real Estate (SBRE). Fairway provides accredited investors access to SBRE deals, raises capital for SBRE entrepreneurs, and provides full-spectrum advisory and consulting services for SBRE entrepreneurs interested in setting up 506 Regulation D pooled investment funds. Fairway offers equity securities through North Capital Private Securities Corporation, member FINRA/SIPC. For more information on how to become a Fairway investor or to seek capital through the SBRE marketplace, please visit fairwayamerica.com.
This press release does not constitute an offer to sell or a solicitation of an offer to buy securities in any of the companies mentioned or any related or associated companies. Any such offer or solicitation will only be made through private placement memoranda, offering memoranda, or other formal offering documents. Investors must not rely on information provided in this press release for investment decisions.