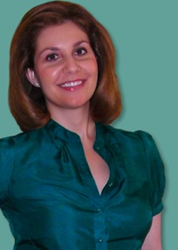 Cincinnati, Ohio (PRWEB) September 25, 2014
Freebie Finding Mom is helping kids (and parents) get psyched for the new season with over 50 fall crafts for kids. She knows that saying farewell to summer can be difficult to do; however, her fun and frugal fall crafts make it a little easier. Freebie Finding Mom encourages children and parents to fight the urge to become couch potatoes as the weather becomes less cooperative and instead exercise their imagination with hands-on projects that are perfect for fall.
Freebie Finding Mom knows that many children will still be yearning to get outdoors so she has put together some projects that utilize nature's bounties like fall leaf crafts for kids. This way kids can enjoy a little outside time while hunting for their perfect specimens but still have an incentive to return indoors. These outdoor crafts also present a learning opportunity for children such as identifying leaves.
Since Christmas (and the holiday season in general) isn't getting any further away, Freebie Finding Mom recognizes the importance of being frugal and saving money now. To help cut the cost of these fall crafts for kids, Freebie Finding Mom advises parents to take advantage of found items. She has put together fall crafts using pine cones (a common material in many parts of the country) to serve as frugal inspiration.
No matter what age a child is or what skill level, Freebie Finding Mom has the perfect fall craft. She has put together a list of 50 fall crafts for kids that are sure to excite any child and get any home fall ready. These fall crafts include edible delights like a candy tree, a pumpkin mask made from a plate, a parliament of cute owls, and much more!
Keep kids active during the fall by utilizing Freebie Finding Mom's over 50 fall crafts for kids. Enjoy quality family time without breaking the bank by taking on a fun DIY project with items found in nature or any of the activities in these articles.
Freebiefindingmom.com has been helping people save money and make savvy financial decisions since 2010. Kelli Bhattacharjee, the proprietor of the site, is a former investment professional with nearly ten years of experience. She has a passion for empowering others to better manage their money. She also contributes to parade.com.