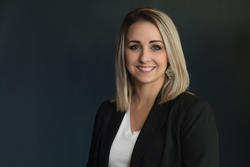 We have term sheets with nearly all of our accelerator participants
SIOUX FALLS, S.D. (PRWEB) October 19, 2020
Falls Fintech, a Central Payments accelerator, is pleased to announce the culmination event of our first two accelerator cohorts with a double demo day. This virtual event will showcase 3-5 minute product demos from fintech companies selected to participate in Cohort 1 (Spring 2020) and Cohort 2 (Fall 2020). "March kicked off our inaugural cohort with five promising, early stage fintechs pushing through the status quo to deliver game changing financial products," says Nikkee Rhody, SVP, and Managing Director. "The fall cohort brings five new companies with compelling solutions that everyone interested in fintech will definitely want to see," recommends Rhody.
During each 12-week session, Falls Fintech cohort participants work continuously with industry leaders and subject matter experts from the financial services and technology ecosystems to develop their products, capabilities, features and connections in preparation for market launch. "We have term sheets with nearly all of our accelerator participants and as they continue to inspire innovation and betterment of financial services, we couldn't be more proud to be their bank partner," says Rhody.
See what's emerging by joining this double demo day:
Zoom Credentials: Webinar: 814 3458 1741 Passcode: fintech
Thursday, October 29, 3:00pm – 4:30pm CST
Presentations will be made by:
Build Financial Inc.: Empowering middle-class affinity users by providing them with emergency savings, spending, and financial health tools—delivered through trusted partners and employers.
Cedar, Inc.: Cedar's Credit Builder allows consumers to utilize the money they have and the expenses they already pay to build the credit they deserve.
Invest Sou Sou: Sou Sou is a social banking account that uses social networking, peer accountability and lending circles to help people save, build strong credit, and invest with people they trust.
Frizzmo: A new banking app aimed at maximizing the learning experience for all children around the world through daily purchase round-ups and teaching real life money management skills. Frizzmo is a Cohort 2 participant honored with the Central Bank of Kansas City sponsorship designated for those solving financial literacy pain points, especially whose consumers are of modest means or plagued by racial inequity.
Permiso: A comprehensive, socio-emotional approach to revolutionizing banking for youth, Permiso's app, debit card, and life literacy curriculum keeps financial health at the forefront of daily life.
Paperplane: At the intersection of higher education and financial technology, Paperplane is working to erode the student loan crisis in America – aiming to serve as a platform for connecting students with investors.
Soon: Investing effortlessly with deposits and spending, Soon has developed a proprietary wealth engine under the hood of a debit card; consolidating checking, saving, investing and goals into a person's existing cash flow.
RiftPay: Share together, spend together, through RiftPay's social and personalized banking platform allowing users, customers, and groups to share their finances and bank together.
XpenseOne: Designed to save time and money for small and midsized businesses through a streamlined digital expense management solution.
Tenth: Unapologetically bridging the wealth gap for Black Americans through digital banking and legitimate financial education. Tenth is also Falls Fintech's first Entrepreneur in Residence, lending their entrepreneurial expertise to the second cohort.
Please set aside time on your calendars for this important event!
Zoom Credentials: Webinar: 814 3458 1741 Passcode: fintech
Thursday, October 29, 3:00pm – 4:30pm CST
Contact: Nikkee Rhody/SVP and Managing Director/nrhody@central-payments.com
About Central Payments, LLC
Central Payments administers debit/prepaid card and funds disbursement programs with some of the most recognized companies in payments and fintech. As an early adopter of banking-as-a-service through its Open*CP API platform, Central Payments is the country's fastest growing prepaid card issuer since 2015. The recent announcement of the organization's new open-API platform, and its launch of the Falls Fintech accelerator, has solidified Central Payments as a leader in bank-fintech partnerships. Visit Central-Payments.com for more information.
About Falls Fintech
Falls Fintech is a custom, 12-week program designed to accelerate market readiness for early-stage financial technology startups. Delivering a high-intensity curriculum with an elite network of financial, payment and technology professionals across the globe, Falls Fintech promotes breakthrough of the last-mile problems facing fintech today. http://www.fallsfintech.com