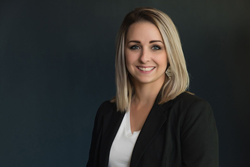 Our new Entrepreneur in Residence component will be a valuable addition to the Falls Fintech experience
SIOUX FALLS, S.D. (PRWEB) August 10, 2020
Falls Fintech, the fintech accelerator founded by Central Payments, is excited to announce the commencement of the fall cohort, operating virtually from August 10 to October 30, 2020.
Cohort 2 includes a pair of new initiatives from the accelerator. For the first time, Falls Fintech has added an Entrepreneur in Residence. Falls Fintech Co-founder and Managing Director Nikkee Rhody explains: "Our new Entrepreneur in Residence component will be a valuable addition to the Falls Fintech experience, as new entrepreneurs will have a chance to work alongside individuals who have already overcome the many challenges of start-up life."
Cohort 2 Entrepreneur in Residence (EIR) is Tenth whose cofounders are Donald Hawkins, powerhouse CEO of Griffin Technologies and Asya Bradley, an intrepid leader in the payments space. As they fulfill their EIR role in Falls Fintech, Tenth will be simultaneously integrating with Central Payments for a soon-after product launch.
Also, for the first time, Falls Fintech has dedicated one spot to a company whose primary focus is improving the financial well-being of minority consumers through financial literacy and innovative and responsible products. Rhody adds: "Our organization, at its core, is committed to serving consumers who have not traditionally enjoyed the security and convenience of financial products. In today's challenging times, we felt that it was important to ensure every cohort going forward includes at least one company that is trying to improve the financial lives of people in minority communities."
The company filling this role in Cohort 2 is Frizzmo, a mission-first organization equipping families with responsible money management skills and fundraising for predominately intercity schools. Frizzmo believes in making every child's potential reality by engaging and empowering families and communities.
The full line-up of impressive participants in Cohort 2 are:
1) Cedar Credit Builder
CEO: Adam Finke
CTO: George Ulmer
Cedar's Credit Builder allows consumers to utilize the money they have and expenses they already pay to build the credit they deserve.
http://www.linkedin.com/company/cedar-inc
HQ: Luverne, MN
2) RiftPay
CEO: Haafiz Abdurrahim
CTO: Bryce DeVaughn
Riftpay is a social and personalized banking platform that allows users, customers, and groups to share their finances and bank together.
http://www.riftpay.io
HQ: Dallas, TX
3) Frizzmo
CEO: Philip Holmes
Frizzmo has designed a new banking app that offers a platform which allows people in the community to give back to schools through daily purchase round ups, and it gives parents an opportunity to teach their children responsible money management.
http://www.frizzmo.com
HQ: Detroit, MI
4) Paperplane Financial
Cofounder: Austin Ritter
Cofounder: Cameron Polo
Paperplane is at the intersection of higher education and financial technology – aiming to serve as a platform for connecting students with funding via investors.
http://www.linkedin.com/company/paperplane-inc/
HQ: Durham, NC
5) Tenth
CEO: Donald Hawkins
Cofounder: Asya Bradley
Tenth is building a digital bank designed to erase the wealth gap for Black Americans through legitimate financial education.
http://www.betenth.com
HQ: Kansas City, MO
Trent Sorbe, President and Founder of Central Payments and Co-Founder of Falls Fintech, said "Cohort 2 builds on the momentum of our inaugural group. We're thrilled about the opportunity to embed these five companies in Central Payments and look forward to bringing their fantastic products to market at the end of their Falls Fintech experience."
About the Program: Falls Fintech is a custom, 12-week program designed to accelerate market readiness for early-stage financial technology startups. The high-intensity curriculum is delivered by a distinguished group of payments, technology, and banking professionals. In addition to a financial investment of $15,000, at the conclusion of Falls Fintech, successful companies will have completed all the necessary steps to come to market with a bank partnership and access to the payments ecosystem through Central Payments and its OpenCP platform.
Contact: Nikkee Rhody/SVP and Managing Director/nrhody@central-payments.com