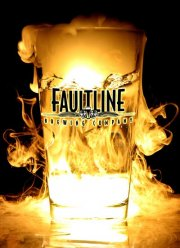 Sunnyvale, CA (PRWEB) June 30, 2014
Faultline Brewing Company is excited to announce that it is celebrating its 20th anniversary in the Silicon Valley. FBC first opened their doors on Dec. 1, 1994 in the former home of another well-known Silicon Valley restaurant, The Rusty Scupper. What started out as a small brewery in Sunnyvale, California, in the heart of the booming Silicon Valley, quickly became a popular, impressive and essential spot to grab a great craft beer and a wonderful meal.
Originally only pouring three styles of beer, FBC's own Golden Ale, Pale Ale and Stout, they have now grown to serve six "year-round" beers, a cask-conditioned ale, and up to three seasonal beers on their daily menu.
A little more than two years after the progressive success of the opening of the Sunnyvale location, the original and still reigning owner Steve Geiszler and partner at the time Mark Perry decided to open a Walnut Creek and eventually a San Francisco location, in addition to the acquisition of River City Brewing Company. The overpowering triumph of the Sunnyvale location became the main focus and is now the only remaining "Faultline."
Faultline Brewing Company has received over 60 awards and recognition for their beer at The California State Fair Commercial Craft Beer Competition, The Los Angeles International Beer Competition, The Best of Craft Beer Awards and many more. Even Michael Bower of The San Francisco Chronicle has awarded Faultline with 3.5 stars.
Peter Catizone has been Faultline's brew master for over 11 years, and it is his passion and creativity that sets their beer apart from everyone else's. The newest addition to Faultline, Chef Darly Dillahunty, has created a delicious menu that is innovative and keeps guests excited to come back again and again.
In its 20 years in business, Faultline has poured over 3.3 million pints, and continues to serve the community with everything from donations to local schools and charities to participation in city events like the Sunnyvale Art & Wine Festival, Silicon Valley Beer Week or many of the Bay Area "Beer Walk" events.
Faultline will be celebrating their 20-year anniversary with upcoming specialty menus, extended happy hour events and even some "roll back" beer pricing in the month of December to honor their original beers.
"I am so excited to be part of such a milestone for Faultline," said General Manager Christa Shaw. "Our restaurant and brewery's longevity in such a tough consumer market is a true testament to the quality of food, beer and atmosphere that Faultline provides. I can only hope to see Faultline celebrate many more anniversaries in the future!"
About Faultline Brewing Company:
Faultline Brewing Company is a brewery restaurant and sports bar located in the heart of Silicon Valley in San Jose. Offering traditional comfort foods like pot roasts and St. Louis BBQ ribs, this San Jose family restaurant also features unique dishes like its famous tempura Ahi Rolls. Beer is handcrafted on-site and features more than 20 ales and lagers throughout the year. Faultline Brewing Company also offers live music, catering services, outdoor dining and one of the best happy hours. For more information, please visit their website.