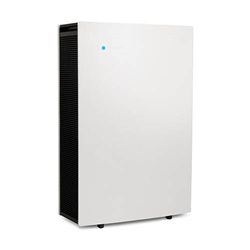 We have been happily serving dental emergencies during the COVID-19 Stay at Home period and now are Re-Opened and committed to you and your family's safety, comfort, and exceptional dental outcomes!
APEX, N.C. (PRWEB) May 12, 2020
Dr. John Tomasheski of Dorion & Associates Dentistry http://www.doriondds.com is now offering over a decade of family dentistry experience in Apex, North Carolina with a complete dedication and joy of treating all ages like family with safe delivery and of the highest quality!
With our country being reportedly the worst hit by the COVID-19 pandemic, many people are now asking, "Is it safe to go to the dentist?" or "Can I see my dental hygienist and get my overdue dental cleaning safely now?"
However, untreated dental disease, such as cavities and periodontal disease, often grows at an increasingly rapid pace if left alone. It is a surprise to most people that something can become so bad, but most people have no symptoms at all, just like the coronavirus.
New infection control recommendations made by the ADA, the CDC and the Occupational Safety and Health Administration (OSHA) must be followed completely to provide the highest safety with COVID-19 for everyone in the office.
The "Waiting Room" has become a "Reception Area" to greet a patient and walk them to their treatment suite immediately.
We have placed many highly efficient HEPA Air Purification Systems with over-capacity for the dental office space throughout the office to filter out coronavirus from the air and clear the space completely up to 5x an hour!
You will likely notice some other changes when it is time for your next dental appointment.
For example:
1. Our office will communicate with you beforehand to ask some screening questions. You'll be asked those same questions again when you are in the office.
2. We have hand sanitizer that we will ask you to use when you enter the office and wear a protective mask while not receiving dental care. You will also find some in the reception area and other places in the office for you to use as needed.
3. You'll be asked to wait in your car until we are ready to seat you when you walk in the door. We will call you to let you know when we are ready for you to come in to the office.
4. Appointments will be managed to allow for social distancing between patients and rotation of rooms and extensive cleaning procedures performed.
About Dr. John Tomasheki DDS - General Family Dentist:
Dr. John Tomasheski DDS is a native of New Jersey and graduated from Virginia Wesleyan University in 2003 with a Bachelor of Arts degree in Biology and a minor in Philosophy. He was captain of the tennis team and an Academic All-American 3 consecutive seasons and the conference's scholar athlete of the year his senior year. He was inducted into the Virginia Wesleyan's athletic hall of fame in 2012.
Dr. Tomasheski DDS earned his DDS degree from the University of North Carolina – Chapel Hill, graduating with honors in 2007. After graduation he completed a 1 year general practice residency with emphasis on medically compromised patient care, operating room treatment, and oral functional appliance therapy for head and neck cancer patients at UNC Hospitals at the University of North Carolina – Chapel hill. This experience included rotations at UNC Hospitals, the Durham VA Hospital, as well as the Orange County Health Department.
Upon completion of the general dentistry residency, Dr. Tomasheski DDS moved to Philadelphia, which was closer to home as an associate dentist. North Carolina was calling him back, and after 1 year he returned to provide general dental care in both Wake County and Johnston County! Dr. Tomasheski DDS enjoys all aspects of general dentistry, especially continuing education and sharing his knowledge to help others, in addition to building long-term relationships with his family of patients.
Dr. Tomasheski DDS lives in Wake County with his wife Dr. Kimberly Tomasheski, DDS. They have 3 children: Emma, Chase, and Noah. He enjoys spending time with his family, being outdoors gardening and grilling and running, as well as attending church and Y-guides group activities. Dr. Tomasheski DDS also still enjoys tennis and even competed and played in the US Adult Tennis Nationals Tournament Championship recently in 2019!
Dr. Tomasheski provides invisalign orthodontics, root canal treatment, crowns and dental implant care, preventive dentistry, and also sedation dental care with his friend and colleague periodontist and dental implant specialist Dr. Craig Dorion DDS MPH of NC Periodontics & Implant http://www.ncimplantcenter.com center serving in Chapel Hill, NC and Apex, NC with Dorion & Associates Dentistry.