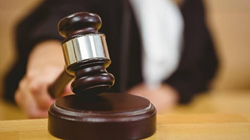 If the system does not adequately address the potential for abuse of process, it's likely children will continue to be subjected to psychological abuse by withholding parents
Brisbane, Australia (PRWEB) November 15, 2019
In a recent interview with Lawyers Weekly, Luke Cudmore, founder of Cudmore Legal Family Lawyers states:
"Domestic Violence Allegations must be taken seriously…Courts must take all allegations of domestic violence and abuse seriously. When confronted with a false allegation, courts must err on the side of caution given the catastrophic consequences of not doing so."
However in the Lawyers Weekly article Luke notes that this approach while necessary can be lengthy opening it up for abuse and can prevent all contact between a child and a parent stating:
"The delays in the court systems and high costs of access mean long periods of time may elapse before orders can be obtained permitting the children to see their parent again. Even once the matter gets to the Family Court, it is possible the child's time with the parent will continue to be limited whilst the Court takes steps to investigate the allegations resulting further delays before the child/parent relationship can properly resume."
While false allegations are difficult to prove, Luke notes that it is "cases where baseless allegations appear to have been made solely for the purpose of limiting the child's time with the other parent to obtain higher child support payments or a higher percentage split in a property settlement," which are the main issues with the current approach.
What is the solution to court delays?
Luke states that "the courts should be provided with a wide ranging set of tools to … protect vulnerable…but let's face it, the current regime is archaic and out of date. It doesn't reflect modern families and modern relationships. I'd have no opposition to a complete overhaul of the regime and we can only hope after this (final) inquiry, some solid steps towards reform are taken"
While some argue that the inquiry will direct funding away from families in domestic violence situations. A recent attempt to stop the government's controversial family law inquiry was unsuccessful, the motion filed by the Greens senator Larissa Waters, that had the support of Labor, failed 33 to 27 in the Senate.