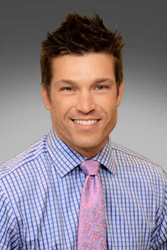 We are proud to be one of the first primary care groups in Atlanta to offer this amazing service
ATLANTA (PRWEB) June 17, 2019
Family Practice Center, PC, one of the metro Atlanta area's leading healthcare providers, is excited to announce that they are now offering telemedicine visits with eVisit™. This advanced medical technology is intended to help patients supplement their regular in-office visits with additional medical guidance and opinions from experienced Family Practice Center provider, Dr. Tyler Wheeler.
eVisit™ allows patients to receive quality healthcare from the comfort and convenience of their own home. The app-based system can be securely accessed by anyone with an Apple or Android-based mobile device or any personal computer enabled with a camera and microphone. Once connected with their healthcare provider, patients can discuss chronic conditions, one-time injuries, or any other topic that they would want addressed during a standard in-office appointment. Family Practice Center can also use telemedicine appointments to refill prescriptions. eVisit™ also allows patients to easily submit and access their medical records online via a secure HIPAA and COPPA compliant platform.
Telemedicine appointments at Family Practice Center are only for existing patients who have been to an in-office appointment within the last year. Patients must be registered on the Family Practice Center eVisit™ portal prior to any telemedicine appointment. Patients can choose to pay through their insurance provider or use a $150 self-pay option per eVisit™ if they prefer. One business days' notice is required for cancellation without a non-refundable $35 late cancellation or no-show fee.
"We are proud to be one of the first primary care groups in Atlanta to offer this amazing service," says Family Practice Center physician, Dr. Tyler Wheeler. "Patient satisfaction has always been our top priority and we feel that adding yet another way for our patients to interact with our providers and receive the medical advice and care they need will only bring us closer to our goal of improving the health and wellbeing of every one of our patients."
About Family Practice Center
Founded in 1979, Family Practice Center is a comprehensive medical practice offering a wide variety of healthcare services to patients in the metro Atlanta area. In addition to internal family medicine, the experienced healthcare providers at Family Practice Center perform women's health services, dermatology treatments, sports medicine, and preventative medicine. Family Practice Center is able to perform in-house diagnostic testing including X-rays, bloodwork, ultrasounds, echocardiograms, and more in their office. In an effort to provide each patient they see with the courtesy, care, and comfort they deserve, Family Practice Center offers additional services including walk-in appointments, waiting room concierge service, and more. This is why the team at Family Practice Center is among the highest-rated in the entire Southeast.
To learn more about Family Practice Center or to schedule an appointment, visit https://familypracticecenterpc.com or contact their office by phone at (404) 256-1727.