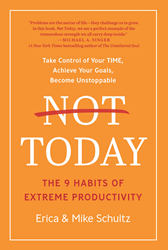 This book isn't just about how to survive, but also how to live a complete and fulfilling life when everything around you is falling apart. It's very applicable for most people in 2021.
BOSTON (PRWEB) May 18, 2021
In 2017, five-year-old Boston sports fanatic Ari Schultz captured the hearts of millions of people from around the world who heard of his story on ESPN, People Magazine, Today Show, Good Morning America, ABC World News, and other national outlets.
Born with a congenital heart defect, Ari underwent two heart surgeries in utero, multiple surgeries after birth, and put up a relentless battle for five years, five months, and five days before his body ultimately rejected his heart transplant.
As his parents, Erica and Mike Schultz, approach the fourth anniversary of his passing, they're opening up and sharing never-before-told stories of Ari and what it was like being forced to keep their business afloat during one of the most difficult times of their lives—all from the cardiac ICU.
In Not Today: The 9 Habits of Extreme Productivity, now available for pre-order, the Schultzes reveal the tricks and techniques that allowed them to get work done while living in the hospital and later following their heartbreaking loss.
After reflection and recovery, Mike and Erica codified their strategies for coping and working while launching a major research study to uncover the work habits of extremely productive people. They discovered what extremely productive people do differently than most others and went on to create The Productivity Code—a new approach to productivity that has helped tens of thousands of people manage their time to achieve the greatest effectiveness, fulfillment, and happiness. 
"This book isn't just about how to survive, but also how to live a complete and fulfilling life when everything around you is falling apart. It's very applicable for most people in 2021," shared Erica Schultz.
Erica and Mike reveal the 9 Habits of Extreme Productivity along with easy-to-apply techniques, including:

How to stay focused--and positive--even in difficult times
Clearly defining your motivations through written goals and four-three-four planning
Helpful hacks to stop procrastinating
How to disrupt unproductive thought cycles and break bad habits for good
Changing your mindset to prioritize time doing things you love
Setting boundaries and saying no to tasks that don't serve you
Tricks to become impossible to distract
Working in powerful planned "sprints" to get in the zone
Finding ways to refuel your mental and physical energy
Resetting and correcting when you've gone off course
Interweaving their son's poignant story with effective productivity and happiness strategies, Not Today illustrates how anyone can better manage their time while living a more energetic and meaningful life.
With a foreword by Tom Rinaldi, former chief storyteller for ESPN and now a reporter at Fox Sports, Not Today has received a plethora of endorsements from high-profile individuals.
"I had the honor of calling Ari one of my friends. He inspired me every time we were together with his toughness, spirit and grit. I'm certain his story, shared in this book, will inspire you." 
Brad Stevens, Head Coach of the Boston Celtics 
"Not Today is a memorable and inspiring book. We all have a lot to learn from Ari and the Schultz family about how to face adversity with love, courage, and optimism." 
Senator Joseph I. Lieberman 
"Ari fought a battle no child should be faced with and he did it with such a brave face, constantly surrounded by his all-star family. We're all proud to call Ari and the Schultz family our friends and a huge inspiration." 
David Ortiz, 3x World Series Champion 
"Problems are the nectar of life--they challenge us to grow. In this book, Not Today, we see a perfect example of the tremendous strength we all carry deep inside." 
Michael A. Singer, New York Times bestselling author of The Untethered Soul and The Surrender Experiment
"I'm bombarded routinely with books promising to make you more productive. They're loaded with charts and ridiculous claims. This book is totally different and refreshingly so. It's rooted in one of the most difficult life experiences imaginable and the efforts of the authors to cope and thrive simultaneously. There is no way that you can avoid taking away important productivity and life skills while reading an incredible story!"  
Len Schlesinger, Baker Foundation Professor-Harvard Business School, President Emeritus-Babson College 
"Poignant, personal, and practical. You definitely need to take the T.I.M.E to read this and be rewarded to boot!" 
Barry Z. Posner, PhD, Co-author of The Leadership Challenge and Everyday People, Extraordinary Leadership 
The book will be released June 15, 2021.
About the Authors
Erica and Mike Schultz are Ari's parents. This is their greatest life achievement. They are also the leaders of RAIN Group, a Top 20 Sales Training Company that delivers award-winning results through in-person and virtual sales training, coaching, and reinforcement. The firm has helped hundreds of thousands of salespeople, managers, and professionals in more than 75 countries significantly increase their sales results. Headquartered in the greater Boston area, office locations include Bogotá, Geneva, Johannesburg, London, Mexico City, Mumbai, Seoul, Sydney, and Toronto. To learn more, visit http://www.raingroup.com.