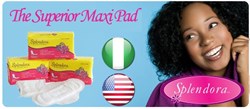 (PRWEB) December 25, 2013
FANAFI (Find A Need And Fill It), is a people-centered corporation driven by finding human needs worldwide, and filling them as part of its social responsibilities to fellow humans, in the course of doing business.
According to Fanafi President and CEO, Dr. Peter U. Nwangwu, a professor of pharmacology, toxicology, and clinical pharmacy who also served as former President and CEO of a U.S pharmaceutical manufacturing company for 15 years, "the dire and compelling unemployment problems in Nigeria is sad and pathetic. Nearly 60% of young university graduates are unemployed. The government does not have the capacity or will to solve the problem. Therefore corporations and individuals with conscience and goodwill must step into the situation and find creative ways to create jobs in Nigeria by engaging the unemployed and giving them the opportunity to create wealth for themselves through entrepreneurship."
Fanafi owns the brand and worldwide distribution rights of Splendora, a new feminine super maxi-pad created in the USA. Independent laboratory testing found Splendora's rate of absorption to be superior by 200% as compared to leading pads in the market
Fanafi's plan is simple. The first stage is recruiting 200 Nigerian entrepreneurs to become
investor-distributors. Each distributor will employ ten independent sales agents to market directly to end-users. A generous 40% profit margin will be split 50/50 between the investor-distributor, and each sales agent under their supervision. So each sales agent keeps 20% of their total sale, and the investor-distributor keeps 20% of the sales volume of each of the ten sales agents under their supervision.
Fanafi is actively reaching out to Nigerian entrepreneurs and Nigerian job seekers:
1. Investor-distributors need to be pharmacists or non-pharmacists with experience in the healthcare products distribution business or related. They should have the capacity to manage at least ten sales agents and need an operating office or base.
The minimum investment is N90,000 which is required to purchase ten cartons of Splendora to engage the ten sales agents and guide them in sales to end-users.
2. Independent sales agents need to have some education, proper sales and presentation skills, positive attitude and good manners. Fanafi Nigerian job seekers and entrepreneurs will be trained and supervised by the investor-distributors. They do not require capital, because they will be supplied products by the Investor-distributors. The independent sales agents have the opportunity to become independent-distributors over time once they acquire the proper sales and management experience and capital required to purchase products and recruit ten sales agents.
Fanafi is planning to release additional products like "Bouncing Baby", a unique superior baby diaper in four sizes, and "Dignity", effective adult incontinence pad, which will both be introduced by end of April 2014 to increase the profit centers for the entrepreneurs. Other beauty products in the health and beauty inventory to be introduced in later months include colognes and jewelry.
For additional information on Fanafi or Splendora, visit: http://www.splendora.info. Fanafi has elected to partner with Excellence & Friends Management Consult Ltd (EFMC) to administer and execute this project in Nigeria. To participate, contact: Dr Obinna Oleribe, Executive Director, or Dr Sunny Okoroafor, Project Officer, Special Duties, Hebron International Complex (HITEC), Plot 5E Excellence & Friends Street, Cadastral Zone 05 -07, Dutse Alhaji, Abuja Nigeria, P.O.Box 8179 Wuse Abuja, Phone: +234-8096083335 or +234-8095158724 or visit our website: http://www.expertmanagers.org for more information, and enrollment procedures.