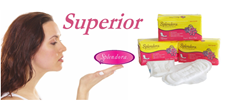 (PRWEB) December 04, 2013
Fanafi is the worldwide owner of Splendora, a cutting edge feminine hygiene pad manufactured under the jurisdiction of the FDA, and a dynamic corporation focused on finding and filling human needs worldwide. Fanafi had to submit its business plan and receive 250 votes to qualify.
"We're thankful to Chase, our banking partner, for the opportunity, and to our customers, fans and community members for showing their support and making us the #1 business in West Texas with over 500 votes" says Dr. Peter Nwangwu, Fanafi's CEO, a former professor of pharmacology and toxicology who also served as president and CEO of U.S drug manufacturing company for 15 years. "We are very thankful to our customers, friends, and the community for the compelling demonstration of local support." In addition to the $250,000 grant, the winner will also receive an exclusive marketing workshop with Google experts and a Google Chromebook Pixel laptop. "The Internet presents endless opportunities to help small businesses grow and reach new customers," said Jon Kaplan, Vice President of US Sales & Operations, Google Inc. "We're thrilled to be teaming up with Chase for Mission Main Street Grants to spotlight some of the great small businesses around the country and help them make the most of the Web."
While the voting ended on November 15th, 2013, the grant recipients will be announced in January 2014. "Fanafi is striving to create jobs and help individuals who have a genuine desire to change their destiny through self-reliance," said Dr. Nwangwu. "We partner with socially sensitive organizations such as churches, women and minority groups, youth groups, etc., to create wealth and empower them to meet human needs in their respective communities. We create quality products, and allow the unemployed in the community to change their economic destiny by marketing our quality products as independent distributors. Receiving this grant would be an unbelievable opportunity to ensure we accomplish our egalitarian goals in the coming years." For more info on splendora Maxi Pads Manufacturer, Distributor and exporter visit http://www.splendora.info.