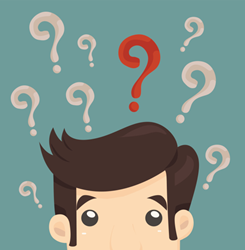 If any local business owner were asked whether or not they would like to get more customers, the answer would be a given – yes! But how?
Seattle, WA (PRWEB) March 26, 2015
Especially in today's digital world, rankings on Google can make or break a business that is focused on serving and satisfying customers in their local area. In a recently released article, internet marketing agency, Fannit.com, explains to local business in the greater Seattle area how to successfully appear near the top of search engine results pages.
First, they recommend a thorough keyword understanding that is based on in-depth keyword research in order to develop effective keyword themes. Next, a business owner must identify their target audience and publish web pages and articles that address the needs or concerns of these individuals as well as provide workable solutions through their service offerings.
Third, Fannit stresses the importance of ranking in the local '7 pack,' which is a group of local business listings that appear near the top of the google results page. Finally, in order to rank in the local 7-pack, a business must create and claim citations in local listings of their name, address, and phone number - all of which must also be formatted correctly.
While this is quite a tall order, Fannit encourages business owners by offering their services as a way to help businesses get the rankings that they need. "A good marketing agency will be able to help you get these claimed, uniform, and optimized correctly for your local market," the articles says.
The last three tips include the importance of acquiring genuine reviews, reaching out to customers and other local businesses. It is also wise to optimize websites for mobile viewers. Each of these seven tips are integral in a local business' ranking strategy.
An internet marketing agency, like Fannit.com, is able to help businesses complete these tasks in order to get the local rankings that will boost their business.
For more information about what Fannit.com can offer, simply visit their website: http://seattle-seo.net/services/
About Fannit
Fannit.com is a full service internet marketing agency that helps companies increase their online presence through engaging and well placed content. They service Seattle area and U.S. based companies for content development, SEO, PPC, E-mail, Press Release, and Website Funnel Optimization.
Fannit
2911 Hewitt Ave
Everett WA 98201
425-359-7989