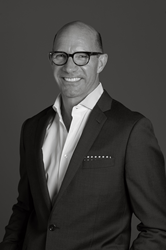 We are fortunate to have Charles join our senior team at Fanplayr. His industry knowledge and experience growing enterprise sales in America will stand us in good stead as we continue to expand globally.
NEW YORK (PRWEB) April 24, 2019
Fanplayr, a best-in-class, real-time analytics and segmentation company which provides Behavioral Personalization for Web Sites and eCommerce globally, announced today that it has opened a New York office at 401 Park Avenue South (9th floor) and has named digital marketing expert Charles Whittingham as its VP, US Sales, based in New York. Charles, who is a seasoned marketing and media sales executive with over 35 years of experience in starting and growing successful companies, is most notably a founding member and CRO of the video platform BrightRoll, which he successfully sold to Yahoo in 2014.
"We are very excited to have Charles as VP of US Sales, and we are confident that his skills can help us secure our product throughout the vast New York media and marketing world," said Enrico Quaroni, VP Global Sales, Fanplayr. "With Charles' appointment, we're showing our commitment to building a top-notch team and investing in the right people to consolidate our presence in the American market. And, with Charles' help, I'm sure everyone will fall in love with Fanplayr solution and results."
Simon Yencken, CEO of Fanplayr, added, "We are fortunate to have Charles join our senior team at Fanplayr. His industry knowledge and experience growing enterprise sales in America will stand us in good stead as we continue to expand globally."
Whittingham has made a career of launching start-ups, introducing successful enterprises and helping them through financial exists as well. At BrightRoll, which hit the introduction of digital video as it was taking off like a rocket, Whittingham learned how to scale and pace supporting operations ahead of sales/revenue growth.
"I had heard high praise about Fanplayr from a very well-respected industry friend and I was very intrigued when I learned of an opportunity to work with the company," said Charles Whittingham, VP Sales, US Fanplayr. "All marketers are being held to much stricter objectives by their management and stakeholders and under greater scrutiny to measure and defend effectiveness, accountability and results. Agencies are seeking technology to help deliver those outcomes as part of their compensation with clients. Fanplayr's value proposition is elegantly simple for clients and yet highly sophisticated, enabling marketers to ingest, analyze, segment and optimize huge amounts of relevant data to directly affect a shopping journey. The fact that the software has been sold on an outcome basis is immediately consistent with marketer and agency needs and demands at this time."
The Fanplayr platform helps global brands and retailers assimilate actionable data, provide real-time intelligence and behavioral segmentation to improve any interaction. In fact, the company has made behavioral data actionable and work for over 3 billion visitor sessions and over 300 billion data points. The company is now on a mission to dramatically expand its customer based in the United States.
Whittingham's experience is perfect for a tech company experiencing such growth and looking for even more. He describes himself as someone who loves to sell, lead, coach, mentor and build teams for growth. In his nearly 40 years in the industry, he has also built a very large network of personal and professional contacts with marketers and agencies who have real needs for this technology. He also credits his industry knowledge and wisdom as a culmination of years of learning from some really smart, successful and generous founders, co-workers, mentors and teammates.
"I'm particularly excited about what I can do in this position, because Fanplayr has all the inherent qualities and characteristics of the kinds of companies I've had success with in the past, and I see every opportunity to do it again," added Whittingham. "This is a natural extension of my career in media, marketing, digital innovation and team building. From the minute I accepted the position, many have asked what my goals are for Fanplayr, to which I always reply that I have a single goal…which is to make the US market the most successful global region for Fanplayr as quickly and efficiently as possible."
More About Fanplayr
Fanplayr Makes Behavioral Data Actionable! It provides Behavioral Personalization for Web Sites & eCommerce, as behavioral data drives the decision-making process for today's customers and users' behavioral signals are the true indicators of intent. Fanplayr's breakthrough approach analyzes site traffic and provides intelligence and real time segmentation to improve and personalize every interaction with users. Fanplayr's key services include: Segmentation as a Service, Conversion booster, Lead generation, and Optimization of Media campaigns. The Company increases site yield & improves user experience.
For more information on Fanplayr's New York office, or for Fanplayr's services internationally, please visit http://www.fanplayr.com/company.