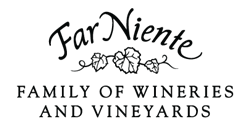 OAKVILLE, Calif. (PRWEB) January 19, 2023
Consistently recognized for its benchmark wines and luxury hospitality, Napa Valley's Far Niente Wine Estates is excited to announce that Ben Richards is joining its growing team as Director of Facilities Operations. Ben brings over 25 years of expertise in hospitality, facilities operations, project management, and environmental stewardship across multiple industries to Far Niente Wine Estates as the renowned producer continues to expand its family of wineries.
"We are thrilled to have Ben join our dedicated and talented team as we develop and grow our brands, ensuring that Far Niente Wine Estates will be a leader in the Napa Valley for years to come," said CEO Steve Spadarotto. "With his diverse background in hospitality and managing highly regulated complex campuses, Ben will be a fundamental asset to the day-to-day operations of our facilities and help us continue to elevate our hospitality and winemaking programs."
Ben was selected to manage the maintenance and operations of Far Niente Wine Estate's facilities, working directly with the teams at its diverse portfolio of brands including Far Niente, Nickel & Nickel, Bella Union, EnRoute, Dolce and Post & Beam. He will assist in the operational aspects of its three Napa estates as well as future additional acquisitions with the goal of maintaining Far Niente's high standards of quality and hospitality.
The appointment comes at a time of strategic growth and development for the luxury wine producer. With his experience in environmental stewardship, Ben will play a key role in supporting Far Niente Wine Estates as it champions biodiversity and sustainability at its vineyards and wineries. His background in environmental compliance will be a vital asset to its sustainability initiatives which include water conservation and recycling, reducing carbon emissions through improved vineyard and winery efficiencies and its integrated pest management practices.
"It's a privilege to join a company that has been long recognized for its high quality winemaking, sustainable practices, and luxury guest experiences," said Ben, who was raised in Oregon's Willamette Valley and followed its growth as a wine producing region. "Reputation is earned through consistency and intention, and we have these as clear priorities at Far Niente."
Ben holds a Master's Degree in Engineering and Environmental Sciences from Oregon Graduate Institute, and a number of professional certifications relevant to the work ahead. He spent much of his career in healthcare engineering operations and environmental stewardship, and previously worked in luxury hospitality in Hawaii.
About Far Niente Wine Estates - https://farniente.com/
Far Niente Wine Estates is a family of California wineries linked by a joint mission: To produce world-class wines representative of their home vineyards and grape varieties. Built around Oakville's Far Niente Estate, originally established by John Benson in 1885, Far Niente Wine Estates is committed to elevating California's finest terroirs through precision winemaking and conscientious farming. Abandoned during Prohibition, the original Oakville estate was restored by the Nickel family, and resumed wine production in 1979. Preserving and expanding the Napa legacy that began on this land over 125 years ago inspired Far Niente Wine Estates to gradually expand in the Napa and Russian River Valleys. The family of wineries includes several Cabernet Sauvignon-focused wineries including single-vineyard Cabernet pioneer Nickel & Nickel; the blend focused Bella Union estate in Rutherford; and Post and Beam, a winery dedicated to crafting long-lived, emblematic Napa wines. Far Niente Wine Estates also includes En Route, a Russian River Valley estate devoted to world-class Pinot Noir; and Dolce, America's leading late-harvest dessert wine.