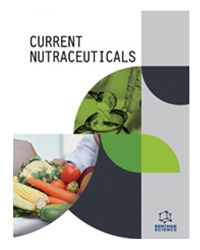 WALNUT, Calif. (PRWEB) September 20, 2021
Farlong Pharmaceutical, a vertically integrated, plant-based ingredient and supplement company, announces, the publication of the results of their clinical trial titled "Randomized, Placebo-controlled, Triple-blind Study to Determine the Effect of Farlong Ginseng Plus® NotoGinseng Extract on Cholesterol and Blood Pressure," in Current Nutraceuticals Journal by Bentham Science.
Additional novel findings including the concept of a lack of intervention will be presented at American Heart Association's (AHA) annual Scientific Sessions 2021 with a global audience from over 100 countries. Taking place in Boston and virtually Nov. 13-15, 2021, AHA will also publish the study's abstract in Circulation, the organization's flagship scientific journal.
The study's manuscript, authored by Malkanthi Evans, Erin Lewis, David Crowley, Andy Zeng, Najla Guthrie, and Farlong's CEO and executive director, Jing Struve, documents the results from a randomized, placebo-controlled, triple-blind, parallel study on 95 healthy adults to determine the effect of Farlong NotoGinseng™ (Farlong Ginseng Plus® Panax Notoginseng extract) on cholesterol and blood pressure, conducted December 2016 through June 2019.
The study was conducted by KGK Science, Inc. "We are extremely proud that our manuscript was accepted for publication in Current Nutraceuticals based on the alignment of the manuscript with the journal's aim, scope, and peer-review process," said Dr. Erin Lewis, Lead Scientist at KGK Science Inc. Dr. Malkanthi Evans, Chief Scientific Officer at KGK states "this publication is a significant accomplishment as we are presenting a novel concept that has not been previously addressed in the nutraceutical industry."
The findings of this study demonstrated that Farlong NotoGinseng™ (Farlong Ginseng Plus® Panax Notoginseng extract) supplementation was well tolerated and may have a positive influence on reducing CVD risk by improving blood pressure and HDL-C. Sponsored by Farlong Pharmaceutical, the primary objective was the difference in serum LDL-C from baseline to week 12 between Farlong NotoGinseng™ and placebo after 12 weeks of supplementation. The secondary objectives were the difference in serum LDL-C, blood pressure, triglycerides, HDL-C, total cholesterol and endothelial vasodilation as measured by the EndoPAT from baseline to week eight and week 12 between Farlong NotoGinseng™ and placebo.
The results showed a significant decrease in serum LDL-C in Farlong NotoGinseng™ group from baseline to week eight. LDL Cholesterol is sometimes called the "bad" cholesterol because a high LDL level can lead to a buildup of cholesterol in the arteries. There was a slight increase in serum HDL-C following 12 weeks of supplementation with Farlong NotoGinseng™. HDL (high-density lipoproteins) cholesterol is the "good" cholesterol.
Notably, there were significantly more participants supplemented with FNG, 17.5% who had improvements in all three CVD risk factors (high LDL-C and systolic blood pressure and low HDL-C), compared to 5% of those on placebo at week 12. It is possible that if left unaddressed, these participants may progress to a disease state, and even a small reduction in cholesterol is clinically meaningful in populations at risk for developing cardiovascular diseases.
"Current Nutraceuticals" publishes original research articles, mini- and full-length reviews, feature articles, technical notes and thematic issues covering all aspects of nutraceuticals, from the isolation and comprehensive characterization of secondary metabolites and their synthesis to the biological activity of nutritional constituents and antioxidants, clinical, population, ethnological and agricultural studies.
To review the full clinical study and results, please contact info@farlong.com or (888) 327-5664.
For more than 20 years, Farlong has created natural and herbal supplements to promote a healthy and natural life, focusing on top quality ingredients and ancient roots.
About Farlong Pharmaceutical:
Since 1998, Farlong Pharmaceutical has combined ancient Oriental medicine and modern technology to create a line of natural and safe products that promote a healthy life. Farlong is a vertically integrated herbal ingredient and supplement company with its own GAP (Good Agricultural Practice) certified cultivation base, cGMP (Current Good Manufacturing Practice), certified manufacturing facilities and distribution channels for its unique and effective ingredients and formulas, including InnerPure® for colon detoxing, Lifeflower® breviscapine for cognitive health, Ginseng Plus® Panax Notoginseng™ for heart health and AstaBest® Astaxanthin for antioxidant nutrition. Farlong offers contract manufacturing services and ingredients for health and beauty brands to develop proprietary formulas and product lines. For more information, visit Farlong.com for supplements and 400+ ingredients, and follow on Facebook, Twitter and Instagram.
About KGK Science:
Founded in 1997, KGK a wholly-owned subsidiary of Ketamine One (NEO: MEDI), is a leading North American contract research organization that primarily provides high-quality clinical research trials with a focus on the nutraceutical, cannabis and emerging psychedelic industries. The business has successfully helped hundreds of companies with custom designed clinical trials and claim substantiation strategies to move products into global markets. KGK's other existing service lines include expert regulatory support and compliance solutions, participant recruitment, research support services and consulting services. On an approximate basis, the business to date has produced 150 publications, executed over 400 clinical trials across more than 40 indications, amassed 25,000 participants in its database and collected 10 million data points. https://www.kgkscience.com/
About Ketamine One:
Ketamine One Capital Limited (formerly Myconic Capital Corp.) (NEO: MEDI) is a company focused on consolidating medical clinics and becoming a North American leader in mental health treatments. It is working to provide the critical infrastructure needed to develop and deliver breakthrough mental health treatments. Currently, Ketamine One has a network of 16 clinics across North America, with plans to further consolidate the highly fragmented industry. KGK Science Inc. is the Company's wholly-owned contract research division, which places it at the forefront of premium clinical research based on the subsidiary's 24-year history and extensive experience in pharmaceuticals, cannabis, and the emerging psychedelic medicine industries. As a collective enterprise, Ketamine One is dedicated to helping solve the growing need for safe and accessible mental health therapy.