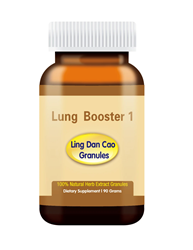 WALNUT, Calif. (PRWEB) November 18, 2020
Farlong Pharmaceutical, a vertically integrated, plant-based ingredient and supplement company, is offering formulas and ingredients to relieve seasonal influenza-related symptoms including a sore throat, cough and fever amongst others. These products include Lung Booster 1 (Ling Dan Cao Granules), Revitalize Immunity Boost (Nan Ban Lan Gen Granules), Rescue Respiratory Relief (Ping Chuan Granules) and Renew Lung Support (Qing Wen Xuan Fei Granules). These formulas have been used in clinics across the U.S. such as Acupuncture Corporation of America (ACA)'s franchised clinics, and are widely favored by both practitioners and patients.
"This winter, both consumers and practitioners are looking for natural ways to boost their immune systems and remain healthy," Jing Struve, CEO and executive director of Farlong Pharmaceutical. "Traditional Chinese medicine (TCM) has been in practice for thousands of years, and we are proud to provide top quality ingredients that are recognized for their effectiveness to help relieve the symptoms of numerous ailments."
Due to the Coronavirus pandemic and increased demand, Farlong introduced Lung Booster 1, a dietary supplement, earlier this year. Lung Booster 1 is derived from Ling Dan Cao Granules and is used to protect the throat, lung and respiratory tract system, which in turn can help to relieve influenza symptoms. It helps to relieve a sore throat within hours when mixed in warm water and sipped slowly. The granules are developed from the whole plant extract from Chou Ling Dan Cao that is geologically unique to Yunnan Province, a region known for harvesting herbs used in TCM. For more than 500 years, Chou Ling Dan Cao has been used to cool the body's internal temperature, detoxify and soothe the throat, clear lung-heat and resolve phlegm. Lingdancao was recently named by Guangzhou Medical University, Yunnan University of Traditional Chinese Medicine, and Yunnan Health Department Health Supervision Bureau as one of the recommended natural herbs for relieving symptoms of COVID-19.
Revitalize Immunity Boost, Rescue Respiratory Relief and Renew Lung Support are available through Farlong's professional line for TCM practitioners, acupuncturists or dietary supplement brand owners to white label. Especially during influenza season, individuals can strengthen their immune system with Revitalize Immunity Boost, made from Nan Ban Lan Gen Granules which are used for clearing internal heat, cooling blood, supporting the health of the throat and lung, and rebuilding the body's natural balance. The formula is made of Baphicacanthus cusia extract (Ban Lan Gen) and Isatis indigotica extract (Da Qing Ye). Rescue Respiratory Relief contains Ping Chuan Granules which help to relieve asthma related coughs, throat and lung infections, dissolve phlegm, and strengthen the immune system. The formula is made of Rhododendron dauricum extract (Man Shan Hong), Platycodon grandiflorum extract (Jie Gen), and Glyeyrrhiza uralensis extract (Zhi Gan Cao). Renew Lung Support is formulated using Qing Wen Xuan Fei Granules, which are popular among practitioners due to its immediate effectiveness to suppress influenza symptoms, such as sore throat, phlegm, and fever related body aches.
For more than 20 years, Farlong has created natural and herbal supplements to promote a healthy and natural life, focusing on top quality ingredients and ancient Chinese roots. Farlong produces Ginseng Plus® Panax Notoginseng, Lifeflower® breviscapine and AstaBest® Astaxanthin from seed to shelf, beginning at their GAP certified farms located in Yunnan Province, China. The geographical area of the farm's location is known for harvesting specific medicinal Chinese herbs, proven to benefit the health and improvement for a variety of health conditions. Farlong combines traditional processing methods with the most advanced techniques, ensuring that all decoction ingredients are transferred to full-spectrum concentrated ingredients while achieving greater levels of quality, stability and effectiveness.
About Farlong Pharmaceutical:
Since 1998, Farlong Pharmaceutical combined ancient Oriental medicine and modern technology to create a line of natural and safe products that promote a healthy life. Farlong is a vertically integrated herbal ingredient and supplement company with its own GAP (Good Agricultural Practice) certified cultivation base, cGMP (Current Good Manufacturing Practice), certified manufacturing facilities and distribution channels for its unique and effective ingredients and formulas, including InnerPure® for colon detoxing, Lifeflower® breviscapine for cognitive health, Ginseng Plus® Panax Notoginseng™ for heart health and AstaBest® Astaxanthin for antioxidant nutrition. For more information, visit Farlong.com for supplements and 300+ ingredients, and follow on Facebook, Twitter and Instagram.