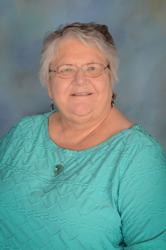 "Patty Botkin is the consummate professional who gets the job done but also has the determination to make sure she treated her customers with ethics, compassion and respect during what can be, at times, a very emotional and stressful situation." - John Brickey, Special Assets Officer
HARRISONBURG, Va. (PRWEB) July 03, 2019
Since she joined the FCV team in 2002, Botkin's role within the Special Assets Group (SAG) evolved as the economy worsened and the agriculture industry faced unprecedented stress. Under Botkin's leadership, the SAG department was well-prepared to support customer-owners through challenging situations and stand alongside them as they weathered stressful times.
Botkin shared, "My favorite aspect of working for FCV and my motivation for staying as long as I did was the challenge of building relationships, finding solutions, and building rapport with customer-owners in the face of stress."
She continued, "At Farm Credit I was able to impact so many lives, I'm thankful for that. If I could do one small thing to make a difference in someone's life while maintaining the core values of the association and my own character, that's important to me to do that."
Her colleagues commended her on her gift to help people in very difficult and life-changing situations through compassion, respect, and integrity. Special Assets Officer, Manny Schabel, who worked closely with Botkin, shared, "Patty always treated customers and employees with the greatest amount of respect and honesty. Her integrity and compassionate demeanor spoke volumes. She will be greatly missed."
"Patty Botkin is the consummate professional who gets the job done but also has the determination to make sure she treated her customers with ethics, compassion and respect during what can be, at times, a very emotional and stressful situation. Patty is very knowledgeable in her profession, always ready to lend a hand, offer advice and is looking out for Farm Credit, her customers and fellow employees. A great boss who will be missed," shared, John Brickey, Special Assets Officer.
Reminiscing on her years at FCV, Botkin shared, "I'm going to miss my FCV family, because that is what we are, a family. We care about each other here, we share the same goals, and stand with each other through the good times and the bad."
Botkin has no major retirement plans besides making memories with her loving husband, children, and grandchildren.