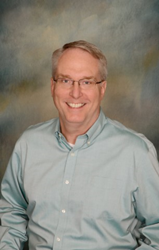 "Brad joins us with 20 years of experience in the Farm Credit System. Having someone with his level of experience in ag, complex credit analysis, and proven leadership ability is exciting." - Peery Heldreth, CEO
STAUNTON, Va. (PRWEB) July 10, 2019
Cornelius grew up in Cartersville, Georgia. He received his Bachelor's degree in Agricultural Economics from The University of Georgia. Cornelius went on to complete an MBA in Finance from Georgia State University. Additionally, he is a graduate of the Southeastern Ag Lending School at Clemson University.
Cornelius began his tenured career at AgGeorgia Farm Credit where he has served as a Loan Officer, Branch Manager, and Regional Lending Manager. From there, he transitioned to Chief Credit Officer at AgChoice Farm Credit in Mechanicsburg, PA. Most recently, Cornelius served as Chief Executive Officer of Cape Fear Farm Credit in Fayetteville, NC.
In response to what he looks forward to bringing to the FCV team, Cornelius shared, "I am excited to bring my leadership experience, credit expertise, and passion for serving agriculture to the Association."
"Farm Credit of the Virginias is thrilled to welcome Brad to our strategic team," said Peery Heldreth, Chief Executive Officer. "Brad joins us with 20 years of experience in the Farm Credit System. Having someone with his level of experience in agriculture, complex credit analysis, and proven leadership ability is exciting."
Currently, Cornelius and his family are in the process of moving to Staunton, VA, and look forward to calling that community home. Cornelius and his wife, Jennifer, are proud parents of two teenage daughters, Emma and Lonni.