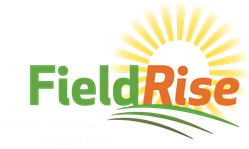 ST. LOUIS (PRWEB) December 01, 2020
If sustainability is on your family's menu this holiday season, you can sink your teeth into new proof that your feast was farmed more sustainably than ever, thanks to breakthrough research into U.S. cranberry farm practices.
As the holiday season begins with Thanksgiving, we see food as the path to common ground for all celebrations, whether they are done safely in-person or virtual, according to Christina Ferzli, Head of Global Corporate and Communications at Ocean Spray.
"Our mission at Ocean Spray is to connect our farms to families for a better life. From a sustainability perspective, this means helping our farmers tell their story and teaching the world about the cranberry agriculture," added Ferzli. "Our work with FieldRise and the data our farmers share in these surveys helps us to champion this mission and gives our farmers another tool to advancing sustainable agriculture on their farms."
A powerful new way to measure and advance sustainability was created by farm groups—including Ocean Spray—and the sustainability management firm FieldRise. Ocean Spray partnered with FieldRise in 2015 to help cranberry farmers document and benchmark their sustainability progress through surveys. The FieldRise team uses these simple surveys and advanced math to objectively measure, analyze and help advance farm and family food sustainability quickly and inexpensively.
The entire U.S. food chain is focused on advancing food sustainability from the farm to beyond the fork to help ensure food security. Results of multiple farmer driven surveys measuring sustainable whole-farm production practices1 show U.S. farmers are constantly adopting sustainable management techniques and looking for ways to improve.
"As an agricultural cooperative owned by more than 700 cranberry farmers, we have adopted and endorsed sustainability principles to demonstrate our commitment to creating a better world for everyone," said Emily O'Halloran, Senior Analyst of Sustainable Agriculture and ESG at Ocean Spray. "We are thrilled to continue supporting Ocean Spray's farmers in advancing these practices, and we are proud to be a sustainable part of the Thanksgiving table."
Cranberry farmers are leaders when it comes to adopting sustainable management practices. Survey results show that Ocean Spray cranberry farmers apply management practices to achieve sustainability success by:

Recycling water on their farms and managing water resources to support wildlife habitat
Safely and sustainably protect their cranberry vines from pest and diseases using Integrated Pest Management (IPM) practices
Protect and promote pollinator populations on their farms
This winter, all farmers are encouraged to document the adoption of sustainable practices and speed progress toward sustainability goals. Consumers are also invited to measure their food sustainability. Everyone is encouraged to go to http://www.holidayharvest2020.com to sign up to be notified when the national surveys become available.
###
About Ocean Spray
Founded in 1930, Ocean Spray is a vibrant agricultural cooperative owned by more than 700 cranberry farmers in the United States, Canada and Chile who have helped preserve the family farming way of life for generations. The Cooperative's cranberries are currently featured in more than a thousand great-tasting, nutritious products in over 100 countries worldwide. Leading by purpose, Ocean Spray is committed to the power of good—creating good, nutritious food that has a direct and powerful impact for the health of people and planet. All for good. Good for all. For more information, visit: http://www.oceanspray.com