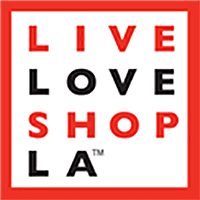 Los Angeles, CA (PRWEB) October 21, 2013
LIVELOVESHOPLA has completed numerous renovations to its website in order to improve the experience of all visitors. The site offers the latest fashion news about the best stores, streets and eats in Los Angeles, as well as the newest fashion trends at retail, from department stores to boutiques.
Priding itself on being the world's first MAGA-BLOG-ALOGUE™, LIVELOVESHOPLA presents the best features of a magazine, a style blog and a catalogue all under one roof. Fashionistas can live the LA lifestyle and shop for the items they love right on the site from wherever they are.
"Hot in the Stores" provides the latest fashion news on Item Alerts. "Hot on the Streets" captures the latest fashion trends spotted on the sidewalks of LA, and "Hot on the Town" informs readers about the newest places in Los Angeles to "see and be seen."
"Shopping is never out of fashion," says fashion editor and LIVELOVESHOPLA founder, Barbra Night, "What makes us unique is that we take our readers with us inside the stores each and every day, to see all the latest fashion trends styled on in-store mannequins, so they can get the idea and be inspired to interpret and reinterpret those looks their way."
LIVELOVESHOPLA has also increased its social media presence, connecting with their fans at each stage of their virtual life through Facebook, Twitter, Instagram and Pinterest, encouraging them to share with their own communities. Visitors can also sign up for the LIVELOVESHOPLA newsletter quickly: a popup appears when first-time subscribers load the homepage, allowing for fast registration.
Those returning to the LIVELOVESHOPLA site will notice many improvements to the user interface and user experience, while new visitors will enjoy navigating and learning about hot fashion trends and news easily on the simplified homepage.
With a faster, easier-to-use website LIVELOVESHOPLA's MAGA-BLOG-ALOGUE is a new online fashion destination.
ABOUT BARBRA NIGHT, Founder of Trends West and Creator of LLS/LA. Former fashion editor of California Apparel News, Barbra Night is founder, publisher and editor-in-chief of Trends West, LA's Retail Notebook, a respected part of the trade in California since 1985. For over 20 years, she has helmed this trend-spotting publication for international industry merchandisers, designers and buyers who interpret and re-interpret her hot items for their own private label collections. With LIVELOVESHOPLA Barbra brings her talent and expertise to consumers as she captures the best–of-the-best of LA.