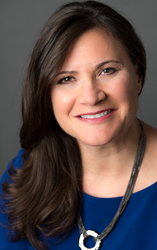 "Their leadership has been instrumental in helping to rapidly deploy nurses to critical needs throughout the country during times of crisis such as hurricanes, census spikes and most recently the COVID-19 crisis."
DENVER (PRWEB) September 22, 2020
Fastaff Travel Nursing and U.S. Nursing Corporation announce the inclusion of two key executives – Michelle Savell and Lauren Pasquale Bartlett – to Denver Business Journal's prestigious C-Suite awards list. Both Savell and Bartlett were honored at the September 21 virtual celebration.
"I am thrilled to see the accomplishments of Michelle, Lauren and their teams recognized by the Denver Business Journal and other professionals for their exceptional performance," said Bart Valdez, chief executive officer at Fastaff and U.S. Nursing. "Their leadership has been instrumental in helping to rapidly deploy nurses to critical needs throughout the country during times of crisis such as hurricanes, census spikes and most recently the COVID-19 crisis. I couldn't be more honored to work alongside such accomplished executives. "
The 2020 C-Suite Awards honor the CFOs, COOs, CMOs, CLOs, Regional Managing Partners and other senior executives throughout the metro Denver area who have demonstrated vital leadership and business acumen to guide their companies to success this year.
Savell serves as the senior vice president of U.S. Nursing and has been with Fastaff/U.S. Nursing for more than six years. She has led teams in a variety of key production roles, including recruiting operations and account management, and in her current role leading the critical and dynamic U.S. Nursing healthcare strike replacement business. Savell is a driver of innovation for the company from people, process and technology, and has transformed the way the company provides healthcare staffing during job action events. She recently led the digitization of a 100% virtual induction process for hundreds of nurses in two simultaneous nursing strikes in California and Illinois, as a precautionary measure to limit the spread of COVID-19.
As senior vice president of marketing, Bartlett is responsible for the strategies and efforts to strengthen the company's unique market position as a category of one, and for the long-term viability of a diverse and experienced healthcare provider database. She advises the CEO and other executives on matters of strategic marketing and long-term growth, brand differentiation, publicity, crisis management and corporate and employee communications. Since her arrival in 2015, Bartlett has driven several major initiatives, including a company-wide brand definition movement, the introduction of an integrated digital marketing strategy and an ongoing acquisition effort that has doubled the size of the database in the midst of a compounding nursing shortage.
Together, and with the rest of the Fastaff and U.S. Nursing leadership team, Savell and Bartlett are fortifying the unique market position held by both brands within the travel nurse staffing industry.
About Fastaff Travel Nursing®:
Almost 30 years ago, Fastaff pioneered the practice of Rapid Response℠ travel nurse staffing. Since then, the company has grown to become the leading provider of urgent and crucial temporary nurses to help hospitals provide continuous, high-quality patient care, while offering premium pay to nurses. In partnering with many of the nation's largest and most prestigious healthcare facilities as well as small community hospitals, Fastaff provides enriching employment opportunities to nurses while also providing the highest pay in the industry to meet acute staffing needs and provide unparalleled patient care.
Visit http://www.fastaff.com for more information and connect with Fastaff on Facebook, Twitter, YouTube and LinkedIn.
About U.S. Nursing
Since 1989, U.S. Nursing has been working with healthcare facilities and nursing professionals to provide turnkey staffing solutions during labor disputes. U.S. Nursing has staffed or helped avert more than 95% of all healthcare labor disputes nationwide, and is the pioneer and industry leader for comprehensive services throughout strike preparation and implementation.
When facing an organized labor strike, U.S. Nursing helps facilities negotiate from a position of strength. In the event of a job action, U.S. Nursing will provide a core group of proven healthcare professionals -- ensuring continuous, quality patient care.
Visit http://www.usnursing.com for more information.