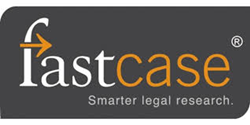 "Since we started Full Court Press a little over a year ago, our offerings have blossomed into a diverse set of guidebooks, journals, eBooks, and now industry-leading hardbound treatises." Full Court Press Publisher Morgan Morrissette Wright
WASHINGTON (PRWEB) May 16, 2019
Legal publisher Fastcase today debuted the first hardbound books published under its Full Court Press publishing arm. The two treatises, Business Insurance and Insurance for Real Estate-Related Entities, are now available in print, as well as on the Fastcase legal research platform.
Each treatise is sold for $225 and can be purchased through the Full Court Press bookstore at https://www.fastcase.com/store/fcp/business-insurance and https://www.fastcase.com/store/fcp/insurance-for-real-estate-related-entities, respectively. Fastcase users wishing to add the treatises to their existing online legal research suite can similarly do so for $225 each, which includes any updates made to the titles as they become available throughout the year of the subscription period.
Robert E. Frankel, General Counsel at the Investments and Wealth Institute, authored both of the titles. Frankel's expertise arises from his practice as a partner at Anderson Kill for more than 12 years, where he worked on matters related to insurance recovery and bad faith, commercial litigation, and real estate. The treatises update and expand upon Frankel and co-author John Ellison's prior work Insuring Real Property Businesses, which was the first treatise to exclusively cover insurance issues facing the real estate industry.
"Since we started Full Court Press a little over a year ago, our offerings have blossomed into a diverse set of guidebooks, journals, eBooks, and now industry-leading hardbound treatises," said Full Court Press Publisher Morgan Morrissette Wright. "While other publishers are eliminating the print model, we're embracing the needs of many attorneys, who prefer to work with print books, so long as they are available at a reasonable price."
"We're fortunate to have Rob Frankel among our first expert authors to join our upstart imprint," said Fastcase COO Steve Errick. "As our treatise library grows, we hope additional acclaimed attorney-authors will find a home at Full Court Press. Whether helping our bar partners accelerate their publishing programs, or finding authors ourselves, author expertise remains invaluable and Fastcase will do its part to offer these publications to the wider legal community, including the small and solo attorneys, who have had difficulty accessing these types of titles at their traditional price points."
About Fastcase
As the smarter alternative for legal research, Fastcase democratizes the law, making it more accessible to more people. Using patented software that combines the best of legal research with the best of Web search, Fastcase helps busy users sift through the clutter, ranking the best cases first and enabling the re-sorting of results to find answers fast. Founded in 1999, Fastcase has more than 900,000 subscribers from around the world. Fastcase is an American company based in Washington, D.C. For more information, follow Fastcase on Twitter at @Fastcase, or visit http://www.fastcase.com.