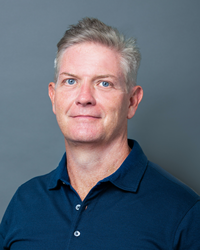 "I am excited to join FastSpring because the business is well-positioned to play a pivotal role as a commerce partner in the global market expansion taking place in the software and SaaS market right now."
SANTA BARBARA, Calif. (PRWEB) July 08, 2020
FastSpring, a full-service ecommerce partner for software and SaaS companies, today announced that Mark Lambert has joined as Chief Financial Officer (CFO). Lambert will be responsible for the Finance, Revenue Operations, and Legal departments at FastSpring. Lambert brings over a decade of experience in the CFO role at several high-growth technology companies with substantial international footprints.
"As FastSpring continues to grow at a rapid pace and increase in complexity," said David Nachman, CEO, FastSpring. "The role of the CFO is absolutely essential to our continued success. I'm excited to welcome Mark Lambert to the team and look forward to our next chapter of growth."
In his most recent role, Lambert played a central role in helping Wrike, a leading B2B SaaS project management and collaboration solution, grow from $60M to $120M. Prior to Wrike, Mark served as CFO of multiple high growth venture capital-backed companies. Earlier in his career, Lambert spent seven years at Yahoo, where he focused on acquisitions. In this role, he was deeply involved in completing and integrating 16 acquisitions, including notable companies such as Overture, Hotjobs, and Inktomi.
"I am excited to join FastSpring because the business is well-positioned to play a pivotal role as a commerce partner in the global market expansion taking place in the software and SaaS market right now," said Mark Lambert, CFO, FastSpring. "In my role, I believe in building a strong business, a great company culture, and a connection with our local and global community that we can all be proud of for years to come."
About FastSpring
FastSpring is the trusted ecommerce partner for companies that sell software around the world. Companies using FastSpring's full-service ecommerce solution sell more, stay lean, and compete big. Founded in 2005, FastSpring is a privately owned company headquartered in Santa Barbara with an office in Amsterdam. For more information, please visit https://www.fastspring.com.