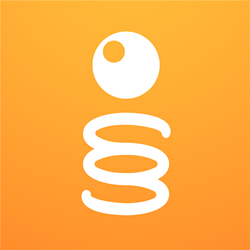 "Our platform is the culmination of our team's hard work, strategic thinking, and dedication to FastSpring's values. We look forward to helping thousands of digital businesses around the world increase their online sales with a complete ecommerce platform."
SANTA BARBARA, Calif. (PRWEB) September 04, 2018
FastSpring, a global leader in ecommerce and subscription management for digital businesses, earns the SaaS award for Best E-Commerce/Online Shopping SaaS Product.
The Software-as-a-Service Awards accepts entries from across the globe, including the US, Canada, Australia, Asia, UK, and EMEA. Now in its third year, the SaaS Awards program is partnered with the annual Cloud Awards.
Categories for the 2018 awards program include Best Data-Driven SaaS Product, Best Security Innovation in a SaaS Product and Best Enterprise-Level SaaS Product.
"We are thrilled to have our all-in-one ecommerce platform recognized as a leading SaaS product two years in a row," says FastSpring CEO Chris Lueck. "Our platform is the culmination of our team's hard work, strategic thinking, and dedication to FastSpring's values. We look forward to helping thousands of digital businesses around the world increase their online sales with a complete ecommerce platform."
"We take great pride in helping businesses increase their online sales with a complete ecommerce platform, and I'm excited to see our product receive recognition from the SaaS industry," says Matt Loos, Director of Product at FastSpring. "Our product vision is driving our team to continue delivering the powerful features and solutions that help digital businesses sell more globally."
Over 200 organizations entered the 2018 SaaS awards, with international entries from North America, Canada, Australia, UK, Europe, and the Middle East. To view the shortlist and winners, please visit https://www.cloud-awards.com/2018-saas-shortlist/.
About the SaaS Awards
The SaaS Awards is a sister program to the Cloud Awards, which was founded in 2011. The SaaS Awards focuses on recognizing excellence and innovation in software solutions.
About the Cloud Awards
The Cloud Awards is an international program which has been recognizing and honoring industry leaders, innovators and organizational transformation in cloud computing since 2011. The awards are open to large, small, established and start-up organizations from across the entire globe, with an aim to find and celebrate the pioneers who will shape the future of the Cloud. Categories include the Software as a Service award, Most Promising Start-Up, and "Best in Mobile" Cloud Solution.
Finalists are selected by a judging panel of international industry experts. For more information about the Cloud Awards and SaaS Awards, please visit https://www.cloud-awards.com/.
About Fastspring
FastSpring powers the global digital economy by enabling subscriptions and payments for thousands of digital businesses around the world. The end-to-end ecommerce platform is designed for companies that sell software, content, or apps online. FastSpring is a privately owned company headquartered in Santa Barbara with offices in Nebraska and Amsterdam. For more information, please visit https://www.fastspring.com.