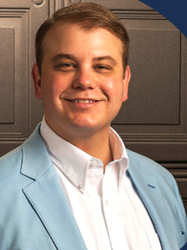 The Baton Rouge personal injury firm comments on a recent article that the best way to avoid a tragedy on the road is to always remain alert – and sober – when driving.
BATON ROUGE, La. (PRWEB) May 26, 2021
A May 9 article on ABC KATC 3 reports on a deadly May 8 alleged hit-and-run accident in Baton Rouge that left one pedestrian dead and a suspect behind bars. The article reports that the suspect allegedly hit a 43-year-old man on Gardere Lane at approximately 11:00 PM before speeding off. The victim was taken to the hospital where he later died from his injuries. While police were able to track the 30-year-old suspect down and arrest him, it remains unclear as to whether alcohol or drugs played a role. Baton Rouge-based personal injury attorney office Russell Law Firm LLC says that the collision highlights the importance of staying alert when traveling roads for both pedestrians and drivers, especially in low-visibility conditions.
The Russell Law Firm says that, outside of being fully aware of their surroundings and using caution, pedestrians have virtually no protection against ongoing traffic. Even vehicles traveling at or below 25 miles per hour can cause catastrophic injuries or death in a collision. The personal injury firm says that in low-light conditions, drivers traveling at any speed may not immediately notice people on the road, especially in areas without heavy foot traffic. While drivers should always pay attention to their surroundings, pedestrians must do their part as well to ensure their safety, the firm adds.
The Louisiana firm says that drivers can, of course, limit the chances of a collision by remaining attentive to road conditions and avoiding risky or aggressive maneuvers. The firm says that, in addition to the psychological and spiritual burden of injuring or killing another person, the financial consequences of being responsible for an incident can be enormous, even when properly insured. The firm notes that the party responsible for an accident may be liable for medical bills, property damage, therapy, funeral costs, and more. Potential financial costs can easily reach into the tens of thousands of dollars, and sometimes considerably more depending on the circumstances of the case.
The Russell Law Firm, which also offers DWI defense services, adds that if it's determined that negligence or substance abused played a role in the collision, serious criminal charges could also be filed against the guilty party. The firm says that traveling safely and remaining alert offers the best chances to avoid an accident and the resulting consequences.
For more information on the Russell Law Firm and its services, readers can visit its website at https://dannyrusselllaw.com/ or call (225) 307-0088.